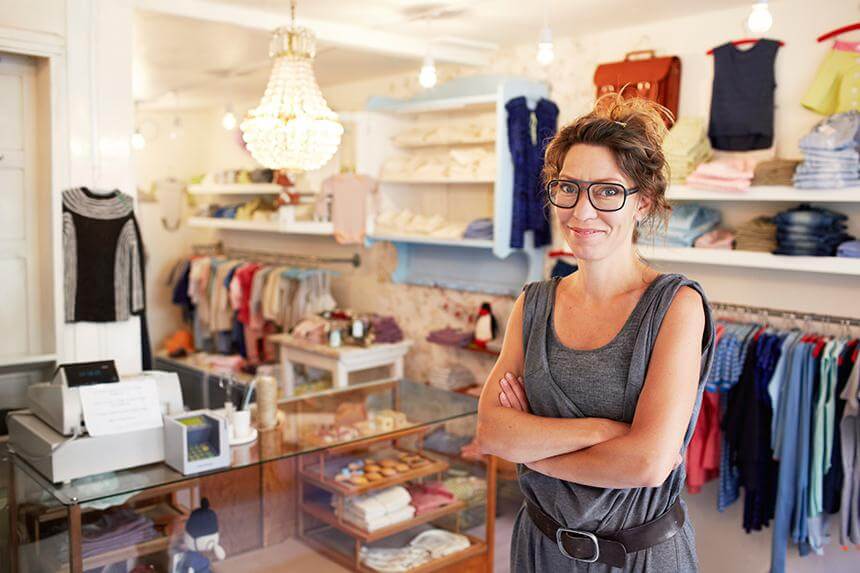 Fashion in Details is a brand for the young generations with its trendy collections. Despite our target market for the youngsters, are have our own collections for the adult customers. We are in a need of a fresh and creative mind to join our team to help us with the production, sales, and marketing. We are seeking for a professional and skilled Retail Sales Manager to help us with the entire management.
Basically, the manager will be responsible for supervising employees and staffs as well as providing an impeccable service for customers. Not only dealing with the entire marketing and retail management of the store, you will also have to deal with the smaller details, such as hiring the potential employees or staffs, dealing with budgeting, checking supplies, and other things.
We need someone with a determined personality and target accomplishment attitude. Those with creative minds are always welcomed, especially if they are accompanied by the fresh ideas that are unique and different. After all, we are always trying to be different from the others, and we need the right person to deliver such an outcome.
Responsibilities and Duties
Maintain and manage the store staffs by hiring, recruiting, orienting, selecting, training, and overseeing employees
Complete the requirements for store operation through scheduling employees and assigning them. It includes following up on solid working results
Manage and deal with store operation on daily basis
Make sure that the store staffs are performing good and impressive customer service
Maintain the employees job results through counseling, coaching, monitoring, and disciplining employees. It includes observing, planning, and also appraising job results
Make sure that merchandises and supplies are always available. It includes making sure of service availability through maintaining inventories and approving contracts
Obtain and reach financial objectives through annual budget preparation. It includes variances analysis, expenditures schedules, making orders, and corrective actions initiation
Protect both customers and employees by providing and also setting up a clean and safe store environment
Identify and make research of the current, as well as the future, customer requirements. It can be done by creating rapport with actual and also potential customers to understand the requirements
Formulate and create pricing policies by determining the needed additional sales promotion, reviewing merchandise activities, studying trends, and authorizing the clearance sales
Determine the changes in marketing strategies by reviewing financial statements and operational reports, which also includes the departmental sales records
Requirements and Skills
Possess the ability to focus on customers and flawless customer service
Have a familiarity and experience with budgeting, including tracking expenses and income
Able to determine the price and set up the right standard
Have a good knowledge in market condition
Possess a positive attitude and professional manner, especially when dealing with vendors and customers
Bachelor degree in Business, Communications, Management, or other related fields
Have a past experience in senior or managerial position, especially in Retail, Marketing, or Business
Interested candidates are encouraged to send their resume and an application letter to: jobs@fashionindetail.com not later than February 15th.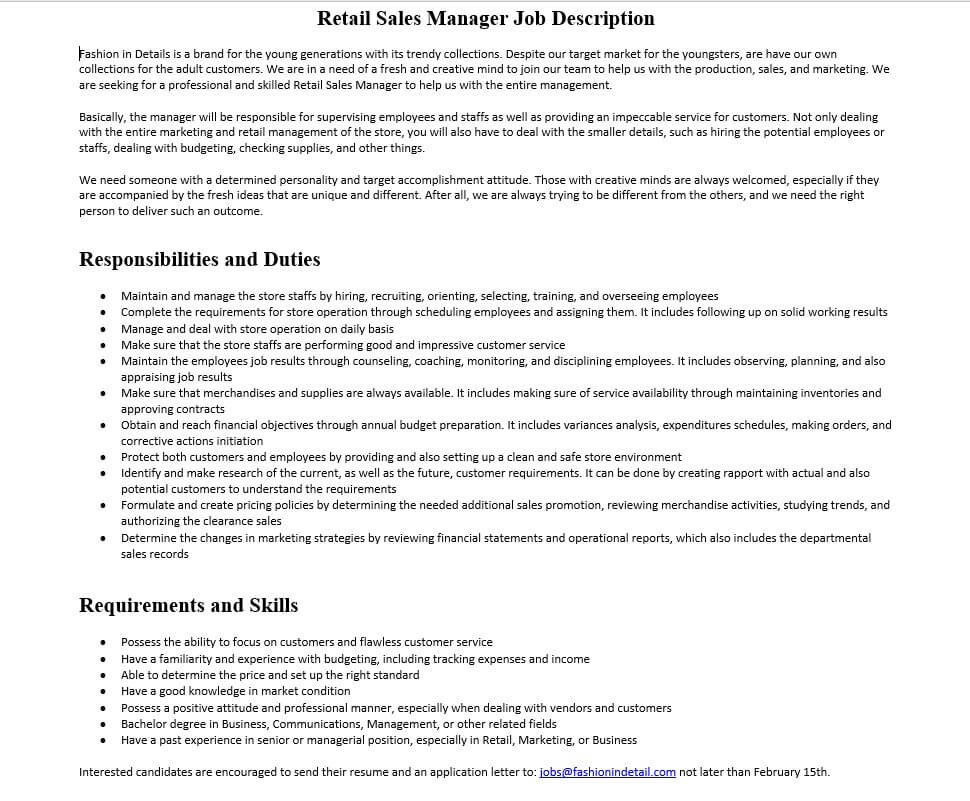 Similar Posts: