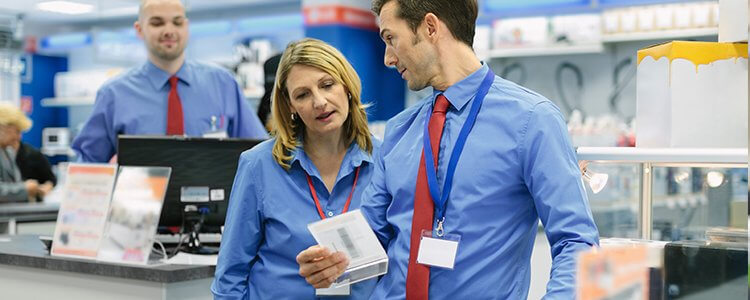 Our growing brand is seeking for a professional and skilled Retail Operations Manager to join the board and help us with the flow of work. We have started the business since 2010 and we are growing stronger ever since. Our team consists of the young and creative minds that are combined with years of experience and skills. We are always in the lookout for the fresh mind to join the company because they are the wheels of our operation.
The main responsibility of the Retail Operations Manager is to maintain the retail stores upkeep. We have several establishments and branches across the U.S.A, and the manager will have to see it through. The main tasks include making sure of the management and organization of the stores, as well as making sure that it is well-managed, organized, and tidy. The individual will have to meet the performance goals as well as managing employees.
Duties and Responsibilities
Manage a store or an establishment's running and operation smoothly
Interact, communicate, and deal with staff and customers directly and constantly
Make sure that the staffs deliver impeccable customer service
Create, manage, monitor, and oversee the store's financial performance and condition
Recruit, hire, train, coach, mentor, supervise, and appraise staff
Manage and deal with budgets, along with the detailed expenses and revenues. It also includes maintaining statistical documentation and records
Create and deal with financial reports as well as the calculation and planning
Deal with customers, including coming up with solutions or answers to customers complaints, queries, concerns, and issues
Deal with internal conflicts, as well as providing solutions and logical way out
Manage and deal with the overall management of the store
Oversee prices and manage the right stock control. It includes making orders when supplies are down or checking the supplies for availability
Work together with the head office or other departments
Prepare promotional planning, displays, and also materials
Make sure that the store's running comply to the safety and health legislation
Maximize profitability through sales target. It includes meeting the targets and encouraging (and motivating) staff to do the same thing
Qualifications, Skills, and Requirements
Have at least a high school diploma. A higher degree, such as Master or Bachelor degree, is an advantage but it won't be the biggest determining factor.
Have a past experience in Marketing, Business, or Retail field for at least 4 years. We are focusing more to those with experience – the longer, the better
A past experience in senior position or managerial position will be a plus
Able to do multitasking activities and be quite good in managing so
Possess an impressive leadership and management skill that can bring together different characteristics within a solid working team
Have a keen eye to spot potential talent
Have a positive attitude to inspire, affect, and support others
Familiar and fluent with computer programs and software, such as MS Office. The more programs, the better the chances will be
Interested applicants are encouraged to send their CV and a cover letter to: jobs@imageskeet.com not later than December 21st.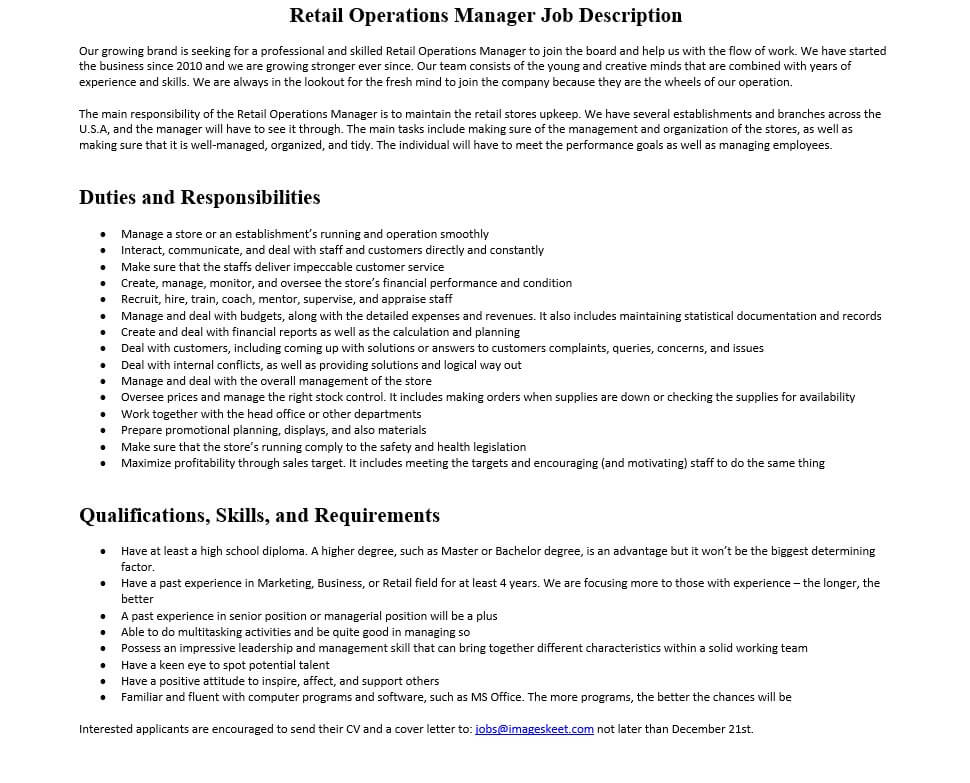 Similar Posts: