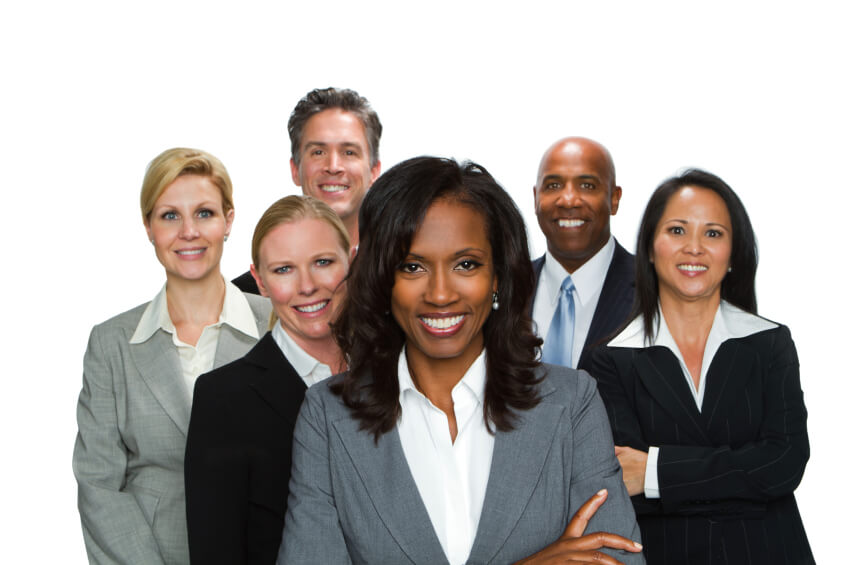 Do you think you have the passion and interest in marketing and sales? Do you enjoy encouraging and inspiring others to work efficiently and reach their goals? If your answers are mostly yes, then we want to talk to you! You are probably the perfect candidate that we are looking for because we are currently in a search of a professional and reliable Territory Sales Manager to join our company.
As the Territory Sales Manager, the individual will have the chance to monitor and oversee the sales force and representatives within the eastern region. The manager will be able to develop training programs or methods to encourage and inspire the sales forces to the company's new techniques into their relationship with customers. Not only the person will help our company increase the sales target through the leadership, but he/she will have the opportunity to have more responsibilities to the leadership track. This will give the person the chances to stay involved in exciting and unique projects. The ideal candidate will work in an exciting environment as well as diverse and fast-paced situation. After all, that's the role and function of the manager – which may be suitable for anyone interested in the role.
Duties and Responsibilities
Project and plan potential future sales – with quarterly or yearly reviews and conditions – that go along with operational records and reports
Direct and lead the territory sales team. It includes teaching and guiding them crucial aspects and company products' elements (and also services) so they have the needed tools to be successful
Prepare budgeting at the early fiscal year (each time) to make sure that the company's money is well spent in the most efficient and best way
Attend and take part in trade associate meetings to represent the company. It should be done to promote service or products as well as increasing the territory's sales numbers
Analyze the sales reports and records from each team member to really understand in which area the sales forces need more assistance and guidance
Set and manage promotional discount rates for new customers or special sales events in order to maintain the already existing customers or to attract the new ones
Plan, create, design, and implement the territory's advertising services that go along with the company's brand – it should be able to increase the brand's popularity and existence
Qualifications, Skills, and Requirements
Possess the ability to work under pressure or stressful condition
Bachelor degree in Business, Marketing, Sales, or other related subjects. A Master degree will be an advantage
Have a good communication skill in both written and verbal form with adaptability flair
Have a past experience in managerial position or senior roles for at least 4 years. Previous experience in Sales or Marketing field is an advantage
Possess a positive attitude that can exude optimistic flair, which can inspire, encourage, and support others
Those who are interested in the position and they believe they have the ability are welcomed to send their CV and a resume to: jobs@gloriousdayeffect.com. Applications shouldn't be later than March 25th.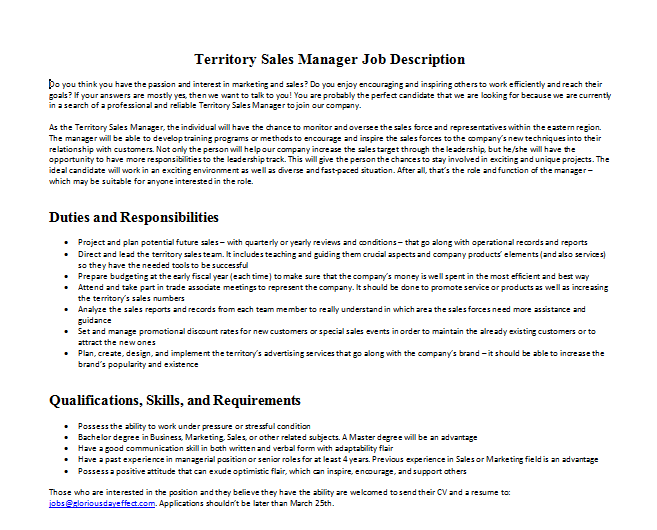 Similar Posts: