Create A Beautiful Wedding Photographer Rack Card
Wedding photographer rack card promoting photo packages for pre-wedding, wedding, and post-wedding. Wedding moments are once-in-a-lifetime moments and worth capturing. Instead of using a cellphone camera by an amateur photographer, many people entrust the documentation of wedding activities to professional photographers. Pre-wedding photo activities are carried out before the wedding, people do a photo session to be included in the invitation design or as a photo display and background spot at the event.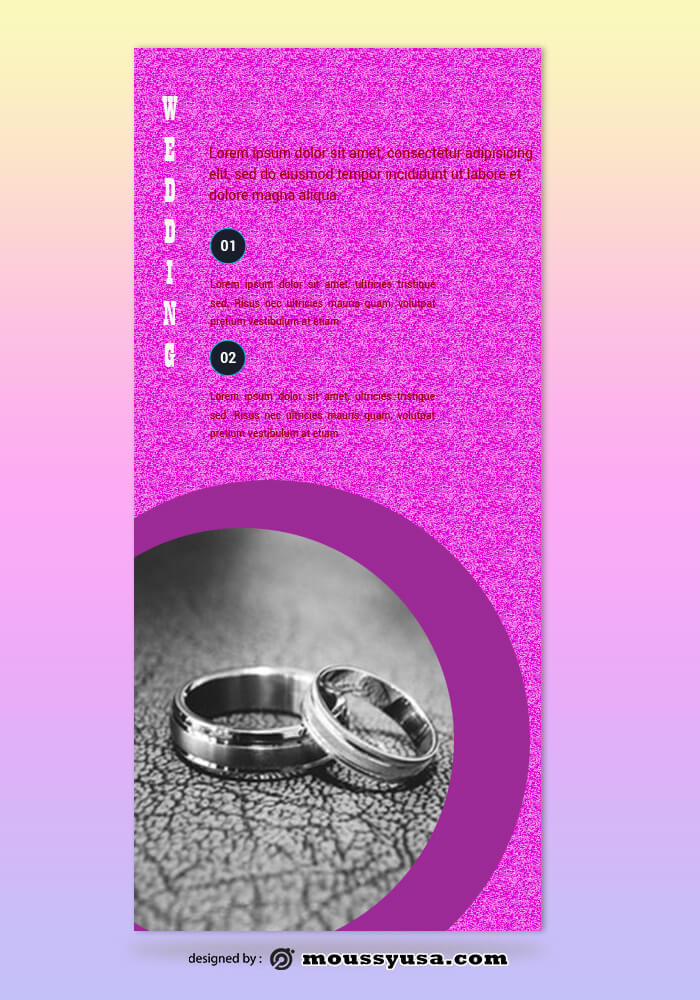 Photos at this wedding are more complicated because they have to document the series of events thoroughly and details. While post-wedding photos are taken after the reception and some are taken on a beautiful honeymoon. Every couple wants to get the services of a reliable photographer, to convince them you can use wedding photographer rack card PSD design.
Choose A Creative Wedding Photographer Rack Card PSD Design Ideas
As one of the creative media, to make the services of your photographer attractive and convincing especially is in the promotion business. Use a wedding photographer rack card to get a good impression. In making this document some things you should pay attention to are:
Design
Because marriage is a sacred event, it seems romantic and solemn. So making promotional media such as rack cards must be adjusted. Use your design sense to choose the design and layout suitable for loading all important information in your rack card.
Basic Color
Most themes of a wedding are white. You can use a white base color in making rack cards, or other colors with calm shades like pastel, or black background.
Font
Wedding events are full of a warm atmosphere. For that, avoid using fonts that seem stiff. Use flexible and beautiful fonts with other color combinations. The size of the font used to adjust to the amount of information that must be present in the rack card.
Photo/Illustration
It would be nice for you to include some shots of the wedding photo on the rack card. This is to give an idea to the client about your photographing style. So that the final results of the photos with their expectations in accordance. Avoid using photos or illustrations taken from the internet. If you need to add some kind of frame or flower accent in the rack card.
Photo Package Information
The main thing about the photographer's business is the type of photo package and price information. This information must be on the rack card so clients can estimate the costs they must incur to get the desired photo package.
The information inside Wedding Photographer Rack Card
In addition to photo package information, other information that must be on the rack card is the name of the wedding photographer. Contacts such as telephone numbers and e-mails, if you have a website, it will be better as a portfolio so that clients can get to know your photos and office addresses.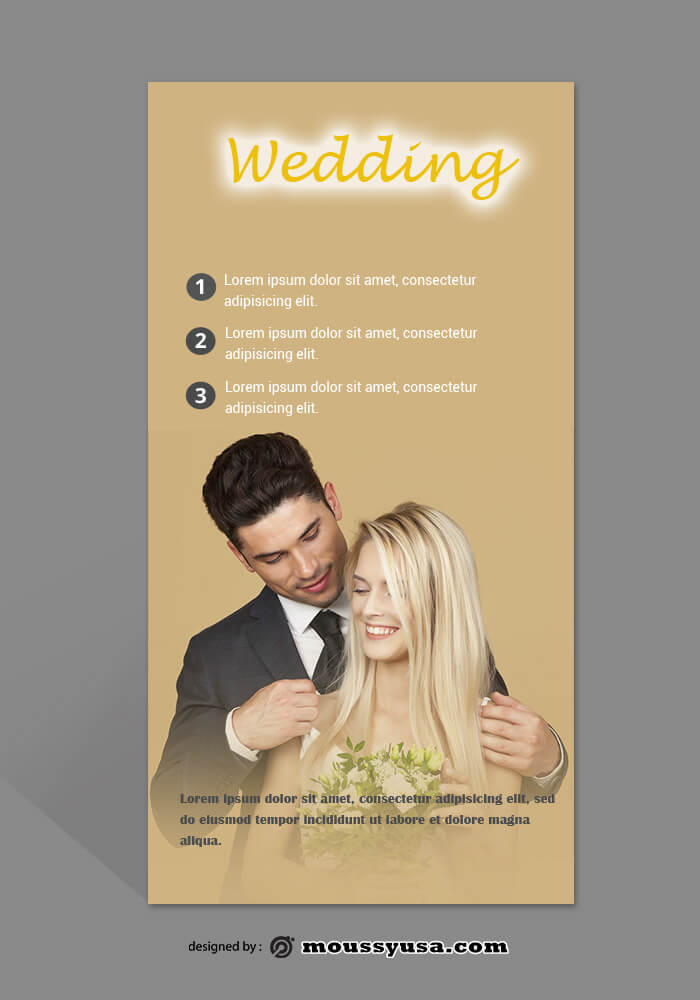 A wedding photographer rack card is an important document for media promotion and increases branding.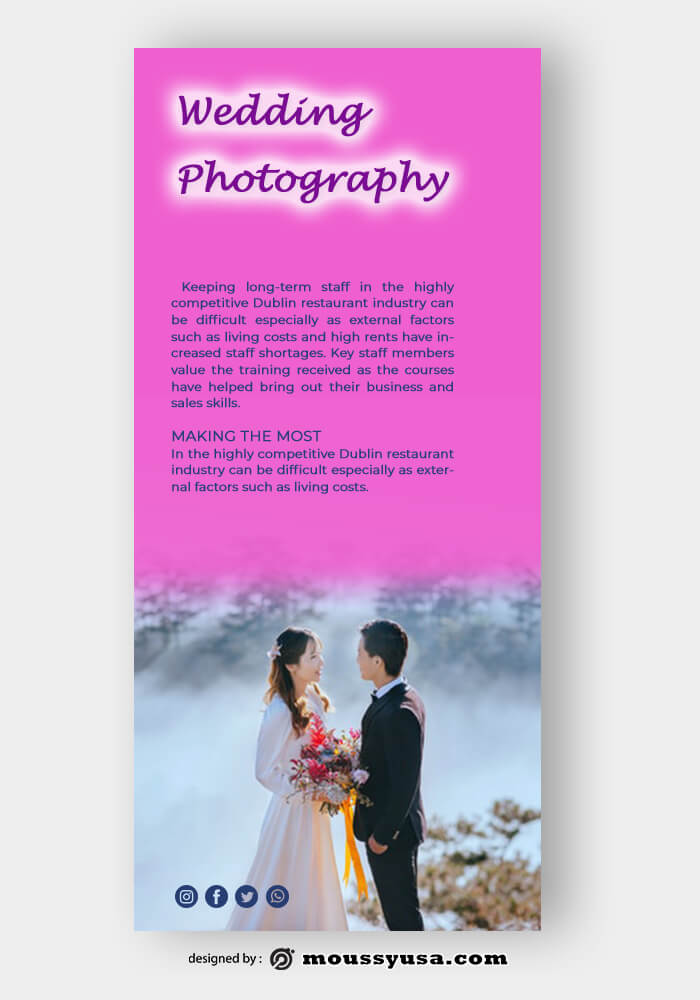 Similar Posts: