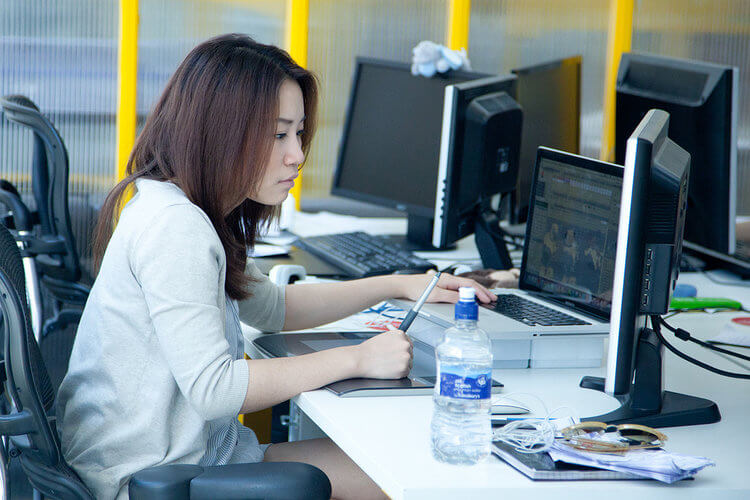 If you have the passion in investment and you are always pumped up to encourage others to invest your money, then we should meet! Our company is running in investment and finance, and we have a positive growth over the last 4 years. It's a good thing that we have managed to open several branch offices in different areas to expand the business and also to help people manage their investment.
For the purpose, we are in search of a professional and dedicated Senior Product Manager to help us with the business and to expand the company as well. The manager is responsible for directing the product enhancement, development, and growth as well as making sure that high ROI (Return on Investment) is happening. The individual will have to translate and interpret ideas into plans, features, and strategies and then follow the product development from the beginning to the end. 
The ideal candidate must possess a creative and perceptive mind. The person should be a hard-worker and have a good problem solving skill. Do you think you are up for the challenge? Are you confident enough and having the special knack to help the company grows? If most of the answers are yes, then we should set up a meeting right away.
Job's Duties and Responsibilities
We always value creative minds and fresh skill. For the manager in this position, the candidate should:
Collect customers' feedbacks, including stakeholders, investors, and other teams to form features, end products, and requirements. After the collection, the manager should analyze it
Develop, manage, and implement product techniques and strategies that are consistent with the organization's objectives and vision
Lead and direct product managers to work together and coordinate with the cross functional teams
Make creative, fresh, and new recommendations to grow and expand product vision and base
Work together with senior management to come up with product roadmaps and plans
Produce and then review PRD (Product Requirements Documents)
Advise and provide suggestion of developing ways to trace and track product impact and use to the end users
Make sure that products release are done properly and right on time according to the schedule
Qualifications and Requirements
We expect the candidate to fill in the role successfully. For that matter, we want them to:
Have past experience in product lifecycle and management.
Have a direct and proven working experience as Product Manager or senior role. Any past experience in other fields is acceptable
Bachelor degree in Engineering, Business, Computer Science, Investment, or other similar roles. A Master degree will be an advantage
Possess the fluency in program management or software development. Any fluency in other programs will be an advantage
Possess a good communication skill on both verbal and written forms
Salary
Salary and benefits will be discussed further during the interview
Interested and confident candidates are welcomed to send their application letter, a resume, and a CV to: jobs@cleverinvest.com. This vacancy is available until the following month or until the ideal candidate has been found, so we encourage the applicants to send their documents as soon as possible.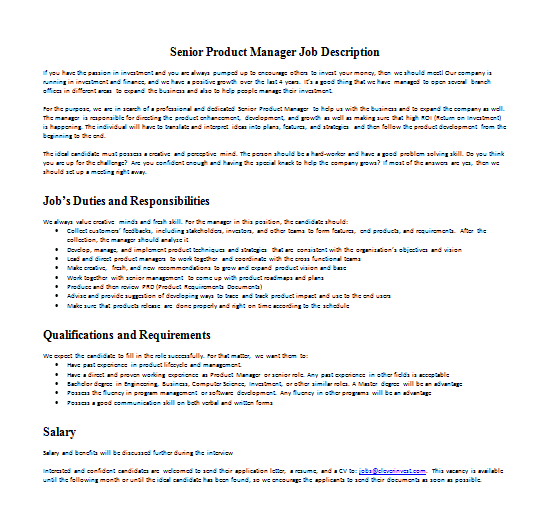 Similar Posts: