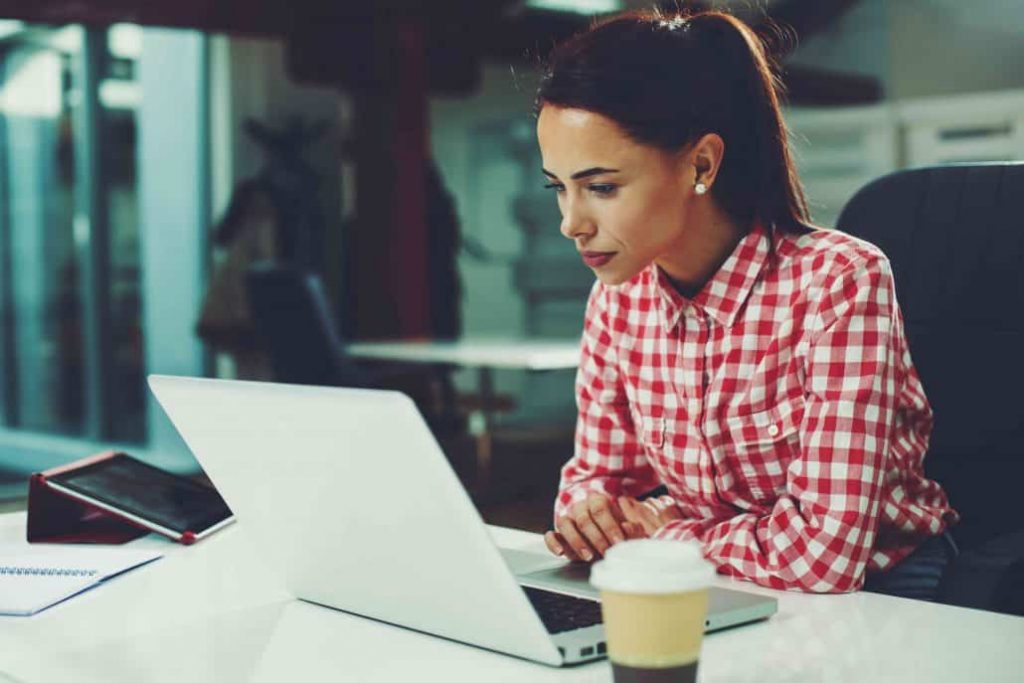 Our company is seeking for a professional, determined, and qualified Senior Account Manager to help us manage the work load. The main responsibility is to supervise and monitor the account representatives, making sure that the customers' needs are all met and covered. Another responsibility includes creating a new business opportunity by gaining knowledge to any profitable chance.
This is a job perfect for ambitious people with customer-oriented attitude, so it isn't for everyone. However, if you have the 'can do' manner and you are confident enough that your charm is able to appeal a lot of people, this will be the right position for your career development. The promising candidate should have a solid knowledge and experience in customer maintenance with goal-driven attitude. Moreover, we always welcome those having creative minds and forward-thinking approach that can help us promote the brand. In the end, we expect you to increase sales while building long-term positive relationships with clients. You should be able to maintain the existing clients as well as attracting the new ones.
Responsibilities and Duties
Support, monitor, and oversee account managers as well as the representatives to make sure that clients' requirements are needs and they are satisfied
Set the standard sales targets along with the specific performance metrics. It should be aligned with business methods and strategies
Make sure to maintain brand consistency and quality
Communicate with clients within the senior standard and level to provide solutions to inquiries and issues
Generate and provide innovative ideas in order to support the customers. It includes brand awareness improvement
Make reports on sales qualities and results that should be maintained on a regular basis. Improvements suggestions and execution should be addressed too
Gather clients' feedbacks and use them to increase performance and customer experience
Identify, understand, and make crucial approach to potential clients
Organize and set up meetings with the related departments, including sales team, making sure that all members are sharing the same purpose and goal. The main responsibility includes on-time deadline delivery
Requirements and Specifications
Bachelor degree in Sales, Business Administration, or any related field. A Master degree will be an advantage
Have a past working experience in Sales or as an Account Manager. Any related past experience to senior managerial position is acceptable
Have a good knowledge and familiarity with MS Office, especially Excel, and CRM software. Any familiarity with other programs is a plus
Have the basic knowledge and insight to sales performance metrics
Possess a strong team management ability
Have a good communication skill with customer service orientation
Possess an excellent organizational and analytical skill
Salary
Salary, bonus, and benefits will be discussed further upon the interview. Bonuses, especially, are based on the sales performance and result.
Interested applicants are encouraged to send their CV and a cover letter to: vacancy@accountaffair.com on June 20th at the latest. A resume instead of a cover letter is acceptable. Be advised to write 'Senior Account Manager position' on the subject. Otherwise, the email will be ignored and discarded. We wish you the best of luck.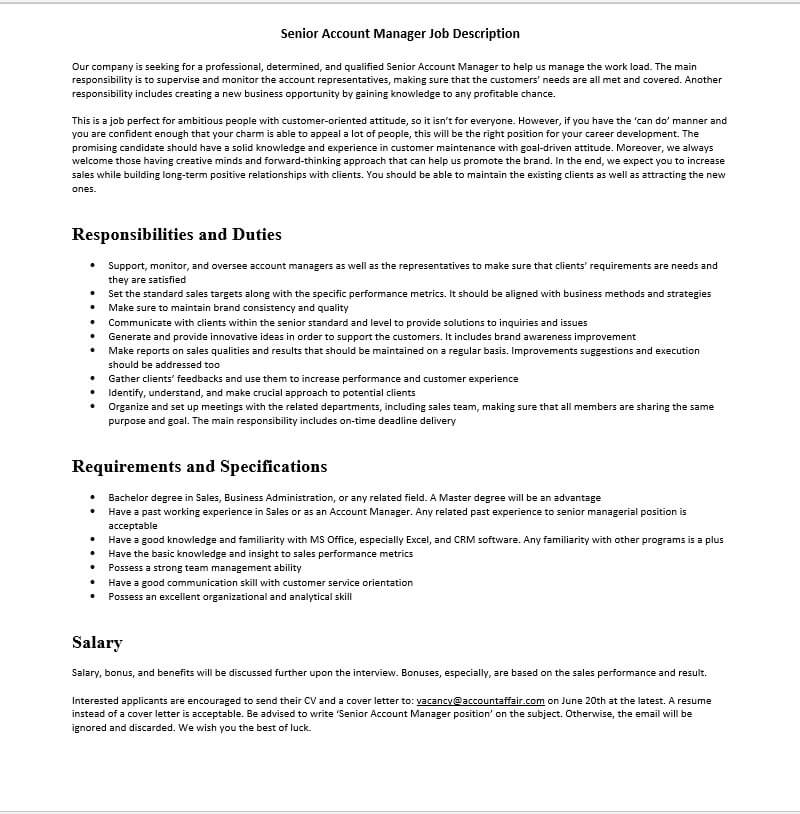 Similar Posts: