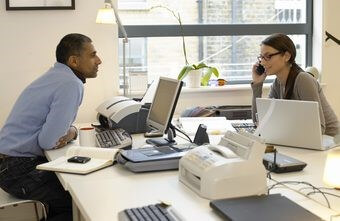 Here, in Fashion Storage, we value very position – there is no such a thing as the high or low position. Everything is equal and everyone has their own shares of responsibility and tasks. We are currently opening a new position as the Assistant Operations Manager to help the lead Operations Manager do the daily tasks – operation, administration, and practical tasks.
The individual will have to spend hours in our office – working full time to achieve the best capacity. However, it is also possible for them to attend meetings or off-site events when needed. Listening is a crucial part of the job –the person will need to have the ability to listen. Listening to leaders and then understand their needs to interpret what they want (or need) to implement the plans is a part of the main responsibility. Not to mention that the assistant operation manager will work together with the lead operation manager to make sure that everything runs professionally and smoothly.
An assistant operation manager is more than a helper to the lead manager. The manager will help in making suggestions and operations. They should observe and monitor the overall activity so a set of keen eyes would be crucial for this line of work.
Responsibilities and Duties
Have a flexible ability that enables the person to work as a leader and a helper
Monitor and oversee activities and operations. Since the assistant manager is involved in the company's operation on a daily basis, he/she will have to oversee the activity. For instance, they make sure that they are on schedule, they have the right staff for the job, the activity (manufacturing or administrative work) is running well, and such thing alike.
Hire and recruit the personnel. Although this would be done by the HR department, the assistant operation manager will take part in the option and decision making. The manager will conduct the interview and make recommendation of which candidate is considered promising.
Deal with logistics. One of the major tasks of the assistant operations manager is to make sure that manufacturing is on schedule and the products would be delivered as needed. That's why supply chain monitoring, managing the shipping, or making sure proper sending or delivery is crucial.
Requirements and Skills
Able to work in a team
Have a good communication skills both in verbal and written forms. The ability to adapt to a different condition or deal with different people is preferred
Have a detailed orientation that can affect productivity and management
Have a positive attitude that can affect, influence, inspire, and support others, especially the staff and team members
Have an impressive organizational skill and good leadership
Have a good financial management skill that can be handy for payroll, staff bonuses and benefits, and such thing alike
Bachelor degree in management, business, or other related fields. A Master degree is a plus
Have a past experience in operations, business, management, or other managerial positions for at least 4 years
Interested applicants are encouraged to send their applications to: position@fashionstorage.com. Please send a resume, CV, and three recommendation letters before July 24th 2018.
Similar Posts: