Best Attractive Rock Concert Flyer Templates Collection
If you're looking for an epic design for flyer, then you may want to check this wide range of template options below. These templates are downloadable and printable in high-resolution for absolutely free. Choose one of the attractive, stunning, and appealing rock concert flyer form with various design tools such as fancy text, quality images, and proper layout.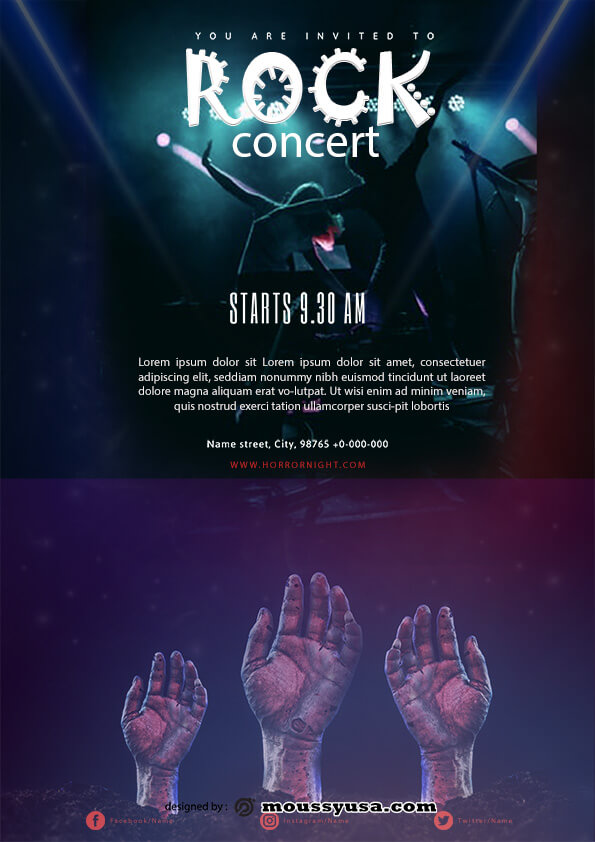 Rock Concert Flyer Templates
Music concert is a common event to be held in all cities or areas, at any point of the year. It is sometimes possible to miss out on your favorite performer due to how many singers and bands who hold shows nearby you or if the event is being under-hyped.
Using a rock concert flyer is an ideal way to bring awareness to the event and reach wider audience. These great looking and easy to use templates will help you to communicate with more people and promote your show with a quick, handy, and cost-effective advertising method. It is perfect to use especially if you have small promotion budget.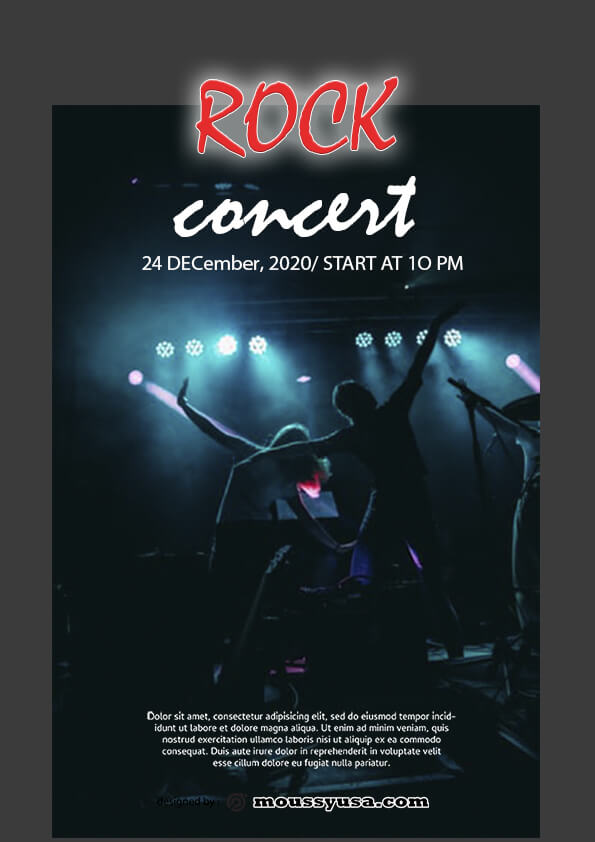 Rock Concert Flyer Customizing Tips
No matter which template that you are going to choose, you would have to do some editing works to suit the flyer design with your music-related project. Here are some tips that might be useful for you to get the most out of it:
Select a suitable template that match with your rock band
A flyer for R&B music group concert would appear different from the rock band concert. For example, the first one may include smooth and clean lines, with cool silhouettes. Meanwhile, a rock concert flyer involves choppier, scratchy design with grungy vibes and maybe graffiti.
Choose a picture that commands attention
Template with fewer images looks neater and less cluttered. It is preferable to put single high-quality image that dominates the whole flyer or just a small picture with negative space from graphic design perspective, because it has been proven to make the viewer feel more curious.
Include all of the necessary and important details
All the detailed information regarding the rock concert such as day, date, time, and the entrance fee price must be included inside the flyer. However, make sure that the entrance charge appearance doesn't overwhelm the layout. A highly noticeable pricey fee may throw the interest from the readers away.
Use the benefit of exposure from online platforms
Besides distributing the flyer in-person, it is very advantageous to make use of social media or website home page. It allows the people who attracted with your band or your event to get access of information of your show, and may inform them about the scheduled next event.
The templates you get for free from the internet probably cannot beat the one that made professionally by graphic designer. However, this practical and budget friendly solution is a fantastic solution for you who look for another alternative.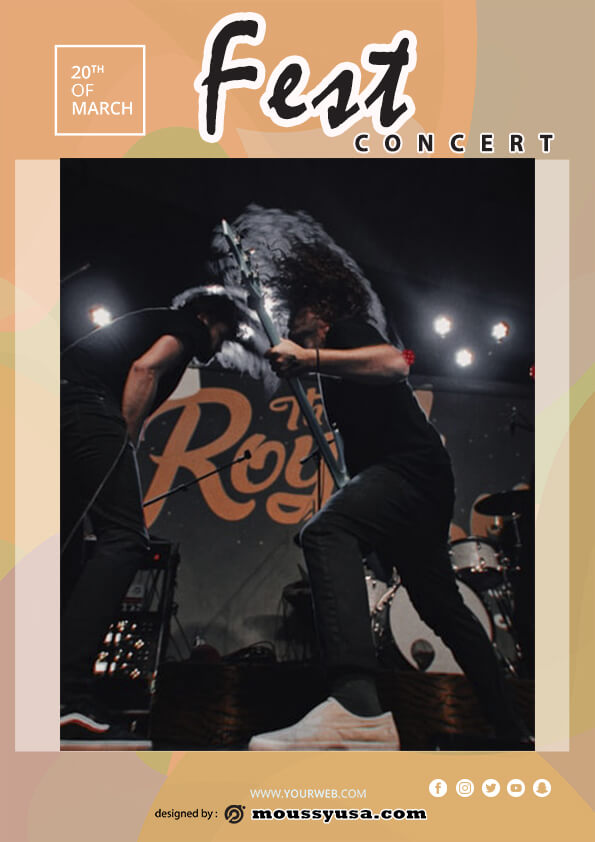 Free Rock Concert Flyer PSD
Get rock concert flyer template by downloading it for free in PSD format. The templates are highly customizable and available for free so it is one option that worth to try for everyone.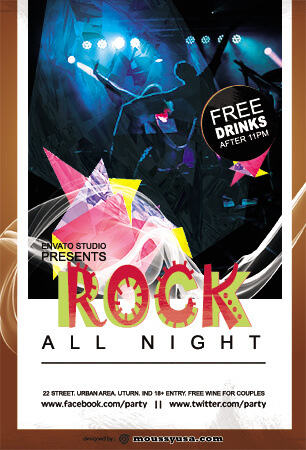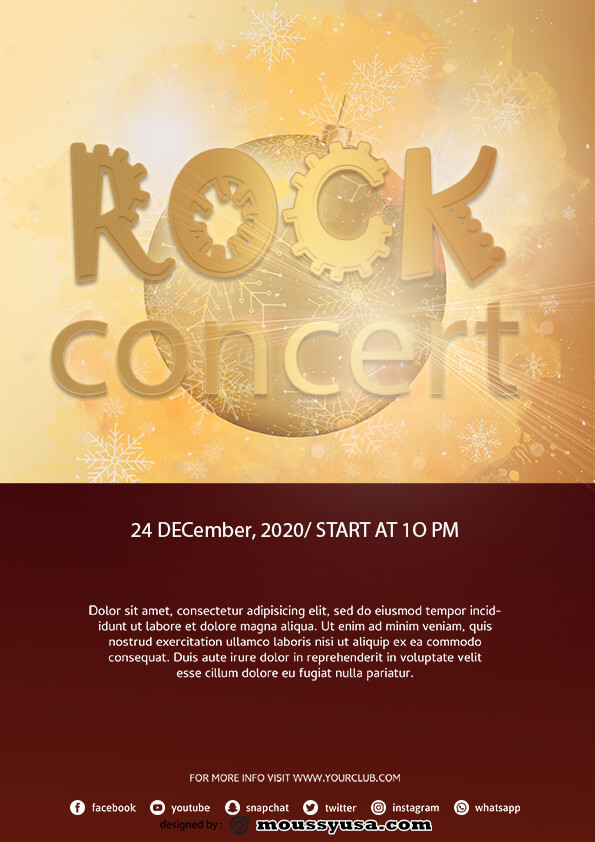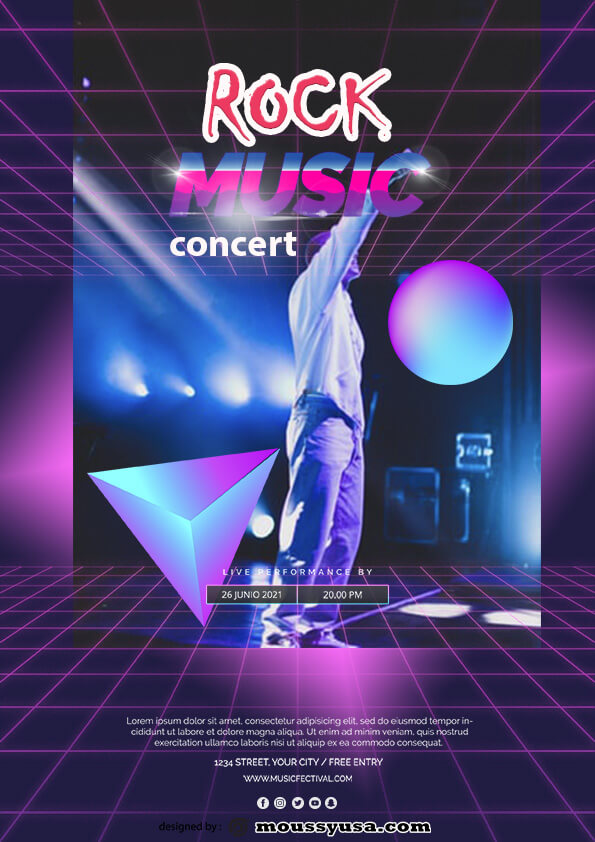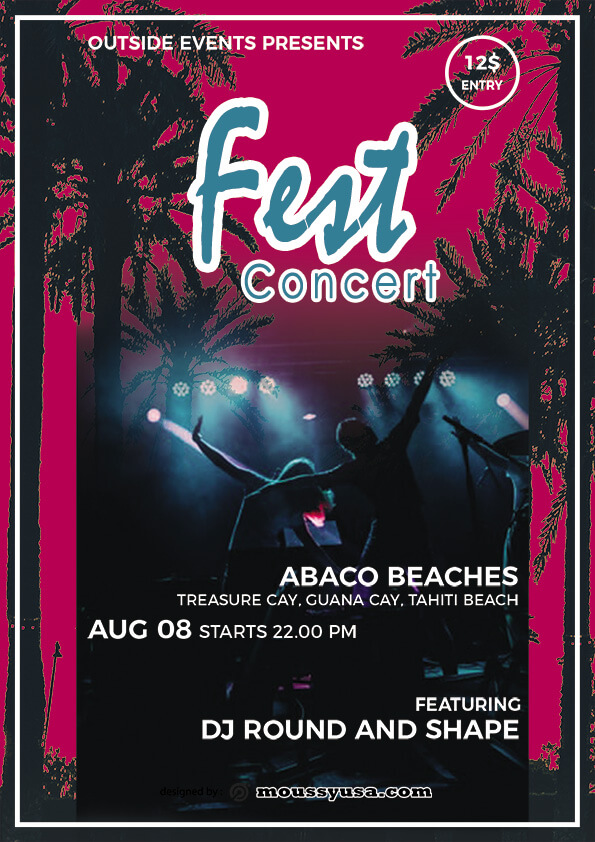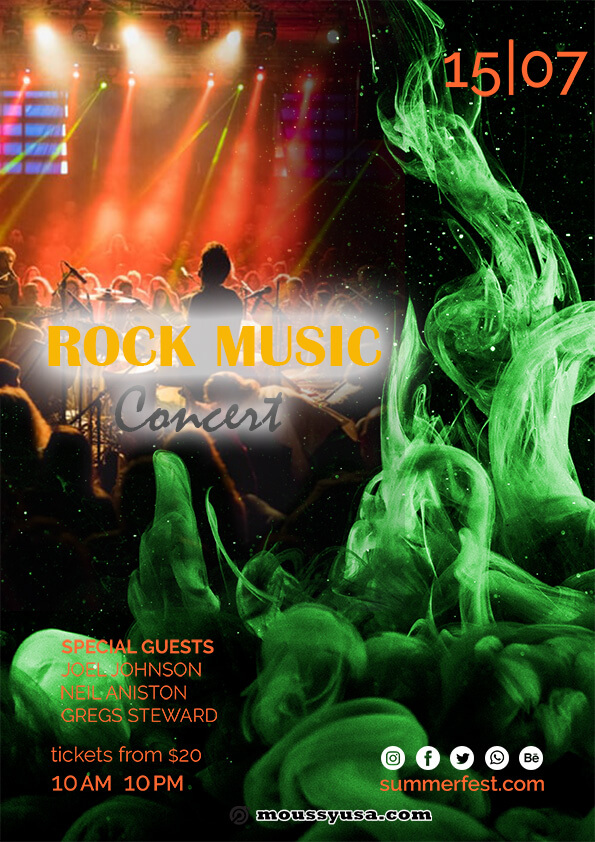 Similar Posts: