Best Set of Professional Marketing Flyer PSD Templates
Marketing flyer is a commonly used medium, typically for new and small businesses, that has been tried and tested in terms of its effectiveness. It's no wonder that it becomes a favorite advertisement tool for many business owners, as it is a low-cost solution and easy to produce and distribute for potential customers. However, don't let a poor designs get in your way to appeal your audience, use these stunning and professional templates below to create the perfect flyer.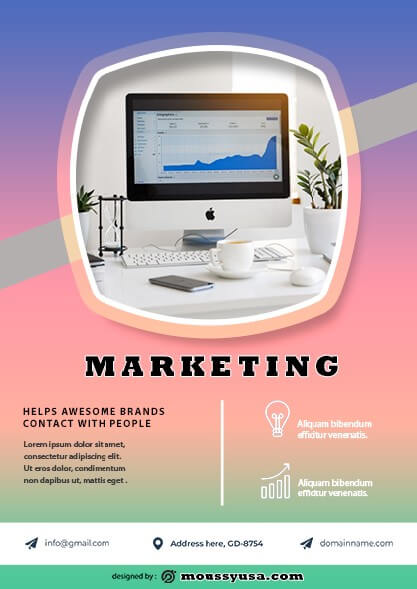 Marketing Flyer for Business
The term 'marketing flyer' refers to the short pamphlet or document that created with a purpose to promote and describe certain products or services by a business company. Some companies may have their own printing system to generate the flyer; some others may use the help of professional printing service which undoubtedly has more experience in producing such forms. A business flyer is usually printed in high-quality paper with a more colorful appearance. Typically a flyer would contain very positive wordings to describe the products because it is used to assist the product's sales.'
Marketing Flyer Types
There are three most common types of marketing flyer, which you can read on the following list below:
Pamphlet
Also known as a leaflet, a pamphlet is a sheet of paper meant for mass distribution. It is considered as cheapest but the excellent form of advertisement to raise brand awareness because it is easy to distribute and budget-friendly.
Handbill
The handbill is a leaflet but with less printed texts. It is intended to be shared through mass distribution so usually, people print it in the ordinary paper. It's common to use to promote the upcoming release, sale, discount, event openings, and so on.
Poster
A poster is a printed flyer with more graphic design elements to present infographics, information, image, etc. It is made specifically to attach on a vertical surface. The design of a poster needs to be captivating to attract the passers-by on a glance.
Distributing Marketing Flyer
If you're looking for ideal places to hand out your flyers, you may want to consider some spots in the following:
Reception or checkout areas
If your business has a physical counter, then it is a great place to share your flyers. Like people waiting in line in boredom, they might as well pick a flyer up to read.
Community bulletin board
Some areas, cities, or towns, provide a place where anyone can put their flyers. It is also possible to stick the flyer on the light poles or local groceries.
Bus stops
People often just stand idly at the bus stop, which makes it the ideal spot to hang your flyers. There is a guaranteed audience of commuting people and you can match your targeted audience with the demographics that frequently visit it.
Download Marketing Flyer
To get a premium-looking flyer, check out this set of marketing flyers and download any of them for free. You can customize it as much as you want by including your logo, changing the colors, or edit the text.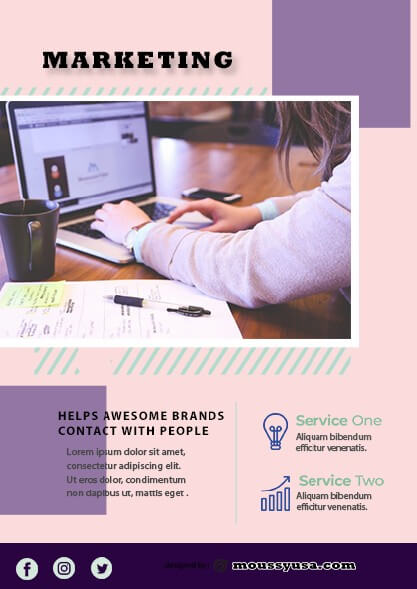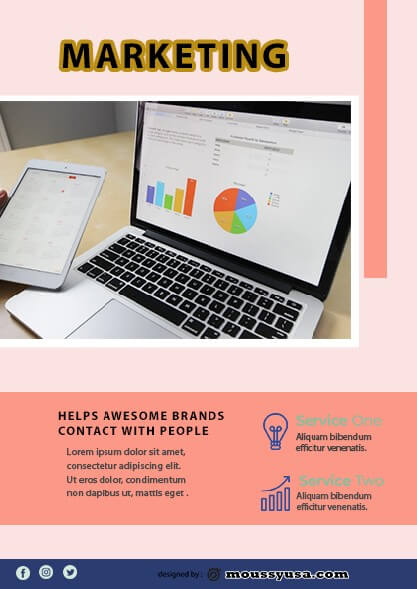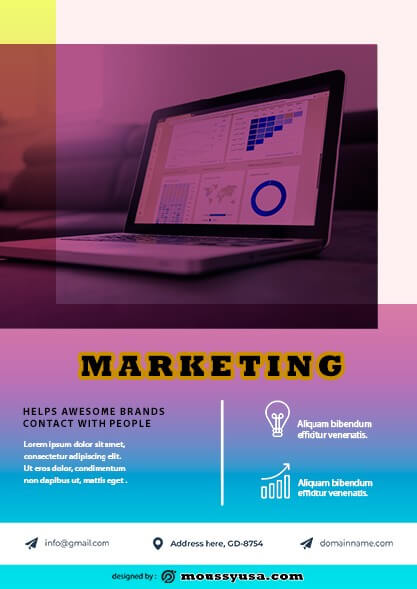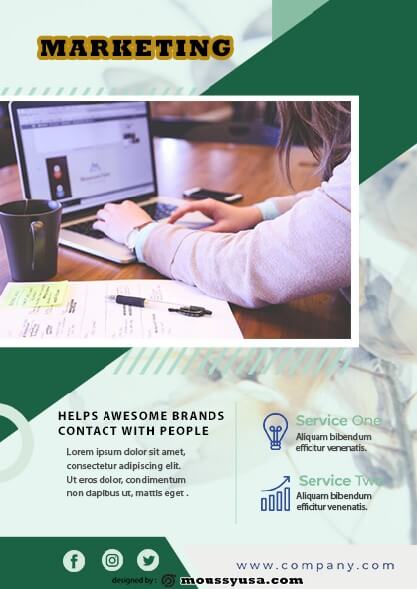 Similar Posts: