Get Inspired Ice Cream Rack Card Template
Café ice cream or gelato using ice cream rack cards to introduce their new products. Many ice cream cafés modify the taste of ice cream a lot of varied. Ranging from sorbet ice cream with the taste of fresh fruit, chocolate ice cream, coffee ice cream, oreo ice cream, KitKat ice cream, or other signature ice cream variants. In addition to flavors, the presentation of ice cream is also accompanied by many delicious toppings such as crispy wafers, chocolate rolls, messes, pieces of fruit, melted chocolate, and even now there is fried ice cream.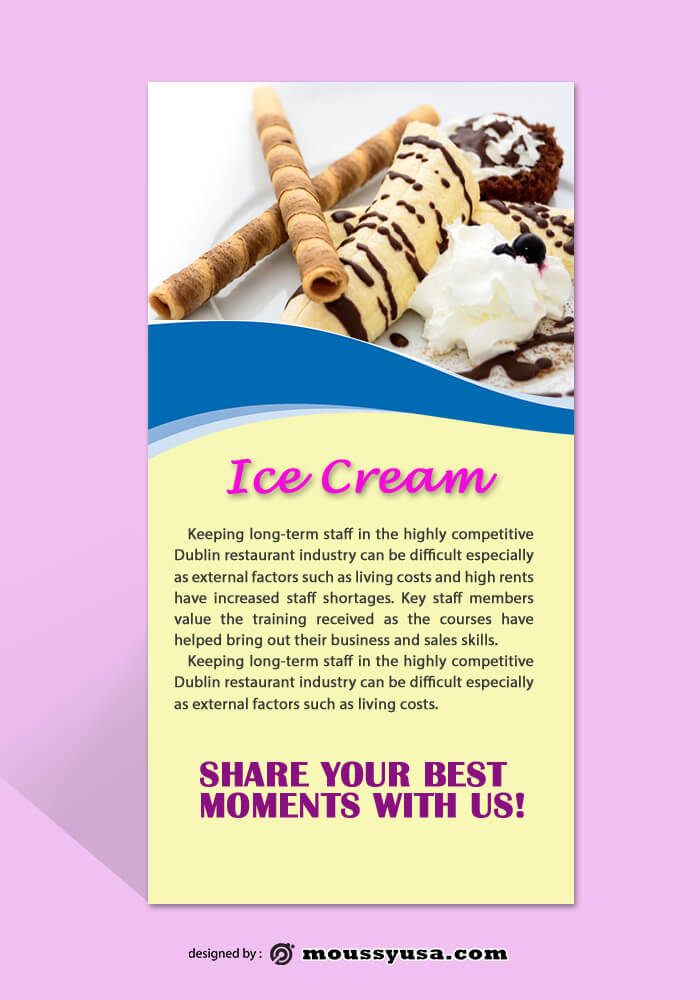 Ice cream is one of everyone's favorite foods, regardless of age or gender. Start from children to adults, men, and women. Delicious and fresh taste combined with the cold sensation of ice cream is a pleasure. Many ice cream chefs continue to innovate so customers can enjoy other delicious flavors. To promote the signature ice cream they usually use ice cream rack card PSD design.
Create an Ice Cream Rack Card Template
Rack cards are smaller than a poster or leaflet to promote a product. Rack cards are made of thick paper. You can make rack card designs on one side or both sides. To make a rack card template the steps you have to do are:
Open Software
Create rack card designs using several applications such as Corel Draw, Adobe Photoshop, and Adobe Illustrator. Or use a free online design editing application such as Canva. Open the application and select "New Project".
Set Paper Size
The next step is to set the paper size. The standard size of a 4-inch x 9-inch, although there are some smaller sized rack cards.
Create Border
After setting the paper size, make a border in the paper. Create a border for three purposes, namely bleed line, trim line, and live area. Bleed line is the line to cut the rack card after printing, the trim line is the standard size of the rack card, while the live area is the area where you can do editing.
Set The Picture
To make an ice cream rack card psd, there must be a photo of ice cream, take the original photo of the products sold in your café. But it can also be used as an alternative illustration of ice cream cartoons.
Input Information
Next enter information such as the name and address of the café, telephone number, a brief description, and the type of product being sold.
Export
After everything is finished, the final step is to export your design to be ready for printing.
Get New Potential Customer
To be able to get new customers, of course, you have to make an attractive rack card design. You can make various colorful alloys according to the type of ice cream to give a cheerful impression. Or you can also use shades of chocolate to promote the type of chocolate or mocha ice cream.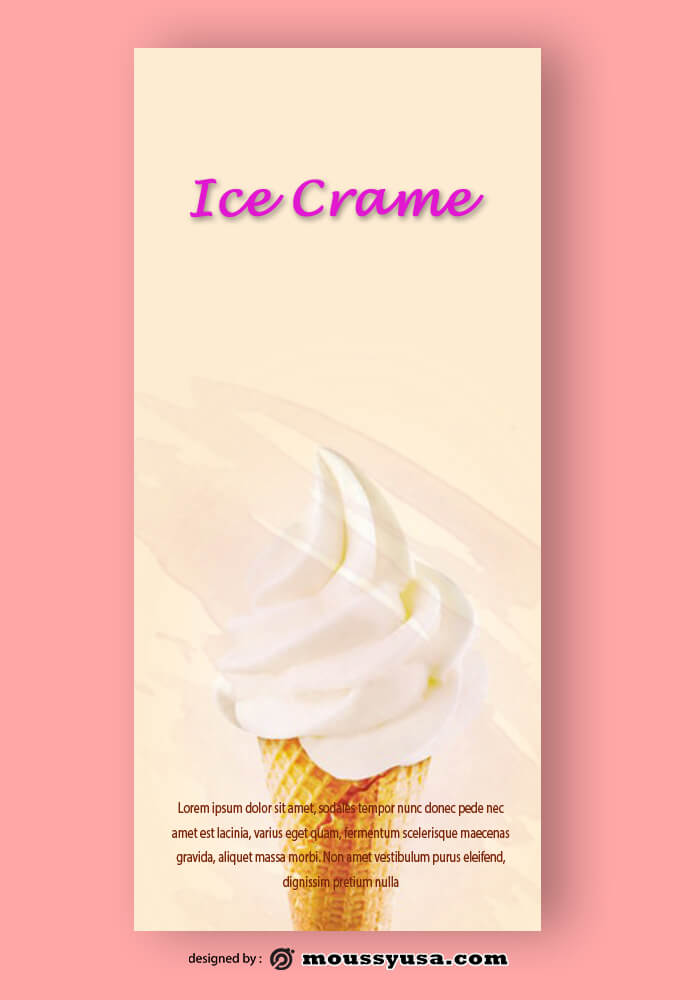 As the name implies, ice cream rack cards can be placed in various racks. The simple design allows the reader to easily capture the information provided.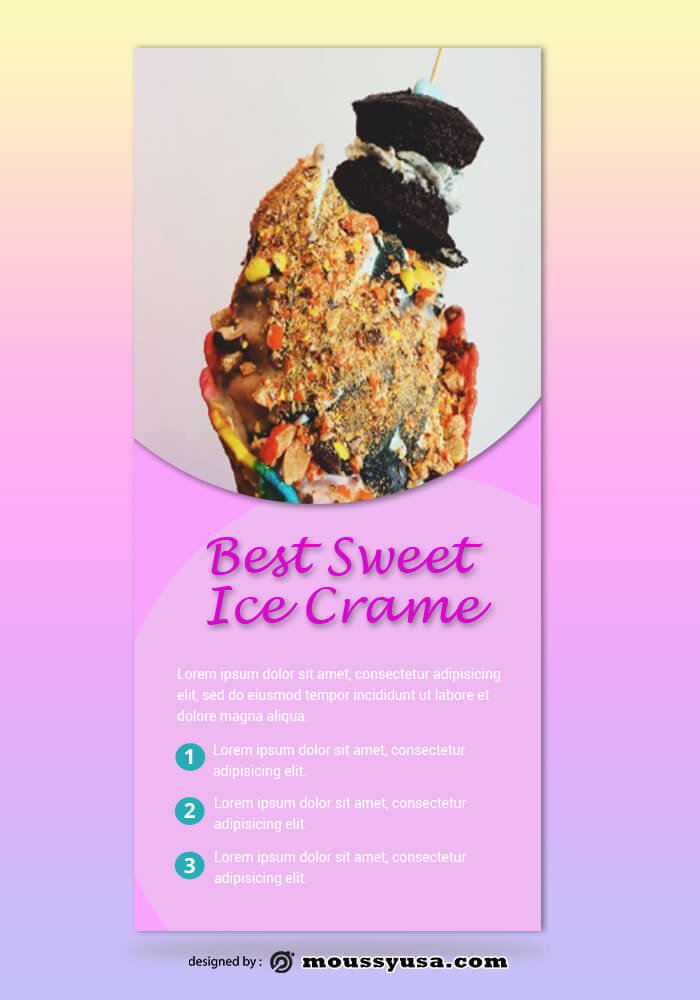 Similar Posts: