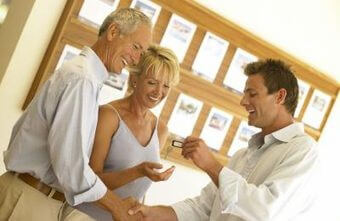 Our company is focusing on property management service that is responsible for monitoring and overseeing the operation and running of more than 200 properties across United States. We are currently expecting to hire an ambitious, experienced, and dedicated Assistant Property Manager at one of the luxury condo locations. This vacant position will ensure your well-being and professional requirements. It includes great benefits packages and competitive salary, and it also provides the chances to improve the candidate's career within the company.
All of our properties are carefully maintained and cared for, and each one of them has been efficiently controlled. It is done to make sure that our clients (along with their tenants) only get the best service possible. The manager will be acting on our behalf; maintaining a role as our representative. That's why the candidate will have to meet the internal standards while delivering only the best (and satisfying) service.
The main tasks of the assistant manager are quite plenty. Besides supporting the lead manager, the person is also responsible for overseeing the marketing and financial business as well as interacting with renters. The manager will have to deal with new clients recruitment as well as maintaining the property's daily upkeep.
The Duties and Responsibilities
Process, manage, and handle new tenant applications. It includes make research of credit checks, interview the possible prospective tenants, and provide a tour around the property
Help in the property marketing, which requires the individual to work together with the lead manager
Manage and handle the financial aspects. It includes processing condo dues and rent payments and also inquiries about late payment. It is also possible that the individual will also handle any problems related to eviction
Make sure that all legal documentations are complete, signed, managed, and kept. It also includes lease collection and distribution
Address, manage, handle, and provide resolution to problems, complaints, requests, and questions from tenants
Distribute and create marketing materials for the company
Inspect and check the property on a regular interval to check and assess the ground and building condition to make sure that any empty units will be ready for the new tenants. Any leased units should also be checked regularly to make sure that the tenants don't do anything that can damage the property
The Requirements and Qualifications
Have a proven history or track record of solid organizational skills to manage the properties and oversee them all
Have the in-depth knowledge or experience of the industry, which includes prices, market trends, and also federal (and also state) housing regulations
Have a solid basic knowledge and proficiency in computer programs, especially Microsoft Excel and Word. Familiarity with other programs is highly advantageous
Familiar and fluent with financial management program that is used to track payment, check financial records, and balance budget
Have the ability to work in a team
Have at least a high school diploma – GED is required
Interested candidates are encouraged to send their resume and CV to: position@housingworld.com before the due date on March 27th 2017. A cover letter instead of a resume will be acceptable.
Similar Posts: