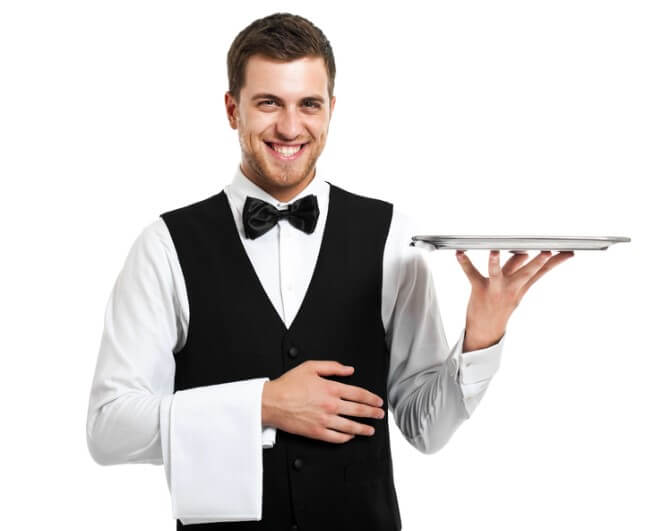 To be accepted in the desired restaurant or company where you apply the job for, you need to make sure that you arrange your resume correctly. The waitress resume objective is the first thing read by the recruiter, and it is also one of the reasons that give a chance for you to follow the rest hiring process. By reading this article below, you may get several useful information about what to include in your resume and even the best examples of waitress resume objectives.
Essential Things to Include In A Waitress Resume Objective
To have a professional and compelling waitress resume objective, you may need to check out several things below.
1.State your best qualifications towards the required job position. Make sure your skills and ability match the job descriptions issued by the company. Therefore, you may need to read the job descriptions first before arranging your resume objective.
2.If you have several work experiences before, you may include the best one and the most suitable one with the job that you are applying now, which is as a waitress. If you don't, then you may support it with your other best skills and ability, like interpersonal ability, communication skills, able to work under pressure and in a fast-paced environment and many more.
3.You may close your waitress resume objective using your contribution towards the company if you are accepted. Here, the recruiter would seek about what you are offering to the company.
Samples of Professional and Compelling Resume Objective
If you still find it confusing to create your resume, here are several examples you should see.
1.Willing to apply for Waitress job position where my high interpersonal ability and guest serving capability can be useful in promoting the future success of the ABS Restaurant.
2.Enthusiast, diligent, able to work under pressure and in a fast-paced environment with excellent communication skills and three-year experiences in serving food to guests. Looking for Professional Waitress job position to provide great satisfaction to the customers.
3.To take responsibility as a Bar Waitress in ABC Bar and Lounge where my exceptional knowledge and skills in serving several drinks like beers, cocktails, wines and other beverages can be useful to improve the quality of the company.
4.Experienced in performing guest services in providing food and drinks, perfect ability in providing multi-tasking activity, strong interpersonal skills, and excellent leadership ability. Seeking to apply for Professional Waitress job position with great determination in promoting the company's success and high standard.
5.An energetic, out-going and people-oriented individual with four-year experience in serving the customers in providing food and beverages. Desired to secure the position of Waitress in ABC Restaurant where my strong guest helping knowledge and ability can be useful to promote the company's success in the future.Those are several best and most compelling samples of waitress resume objective you need to know. After reading some important information above, you may find it not confusing anymore to start creating your waitress resume objective. Keep in mind to stay specific, precise and brief!
Similar Posts: