How To Make A Creative Furniture Banner PSD
Banners are one of the most effective promotional media to attract consumers. Many companies choose banners for promotion because of their varied sizes. This large size makes it easy for companies to be able to load various information and also images of their products in it. The same is the case with furniture companies. Furniture banners are perfect for promoting their products. We will give you some easy way to make a furniture banner PSD design using adobe photoshop.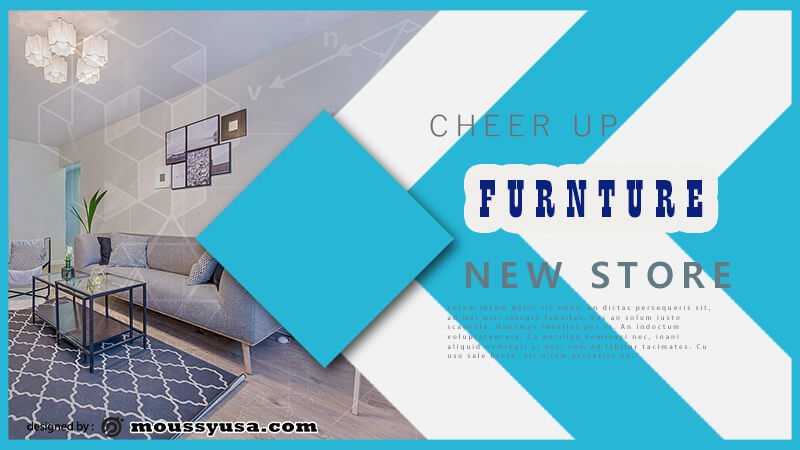 Easy Way To Make A Creative Furniture Banner PSD
Here are some ways to make a furniture banner PSD, see the following:
Open the photoshop application and createa new document. Set the banner size. Choose the size that your needs, the size of the banner that you will print later.
Choose an image or photo for thebackground. Try to select pictures that match the theme of your banner. Sincethis is a furnishing banner, don't hesitate to include images of your furnitureproducts. Select original images with high quality. After that, move the images on your canvas. Adjust the size to use Free Transform (Ctrl + T).
Add more images to give a special effect so that the banner image becomes more attractive. But do not make it excessive.
Decorate the banner by changing the mode of the layer to Color Burn. This step will make your image appear transparent and leave only lines of color.
In a promotional banner, some makers will put the logo of the company as identity. Just insert the logo image on that furniture banner, then adjust the size with the technique Free Transform.
Add writing. The writing here contains a brief description of the product that you are promoting. Short of making readers know your product. And don't forget to give color to the writing. It is better to match the color with the themes.
Include the store address, contact person, and social media that your company has. Write on the back of the banner to make it easier for readers to find your company. If the reader is interested in the product you are promoting, they will try to come to your furniture store. So don't make customers difficult by not including the address.
You can add effects or other decorations to the furniture banner PSD template. Select what is available for the application, so your banner looks attractive.
Last you can save your file in PSD format. PSD format will not change the quality of the file so that when you print the banner. It will stay in high definition
That's a simple tutorial about steps on how to make a furniture banner with photoshop. I hope this creative furniture banner PSD design ideas may be useful. You can immediately try it. Good luck!
Furniture Banner Template Sample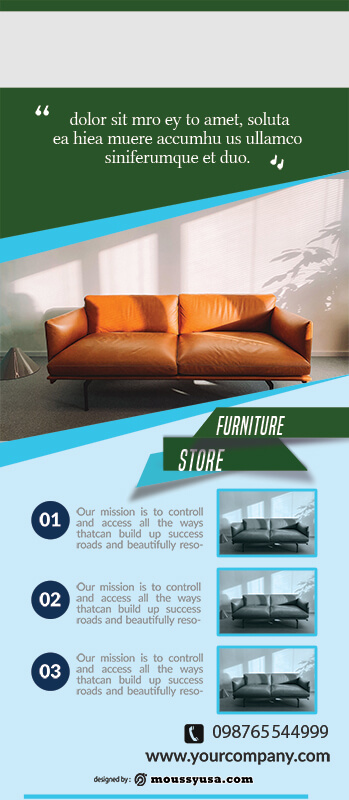 Similar Posts: