Decorating your living room with mirror wall stickers is a creative and versatile way to transform your space. Mirrors add a touch of elegance and enhance the overall ambiance of your living room. This article will explore various mirror wall decoration ideas that can breathe new life into your living space. Whether you prefer a classic, modern, or eclectic style, these ideas will help you make the most of your living room decor.
Mirrored Accent Wall
One of the most striking ways to use mirror wall stickers in your living room is by creating a mirrored accent wall. This approach can make your living room appear more spacious and reflect light throughout the room. To achieve this, choose large mirror stickers that cover an entire wall or create a pattern with smaller mirror decals. The result is a captivating focal point that adds depth and dimension to your space.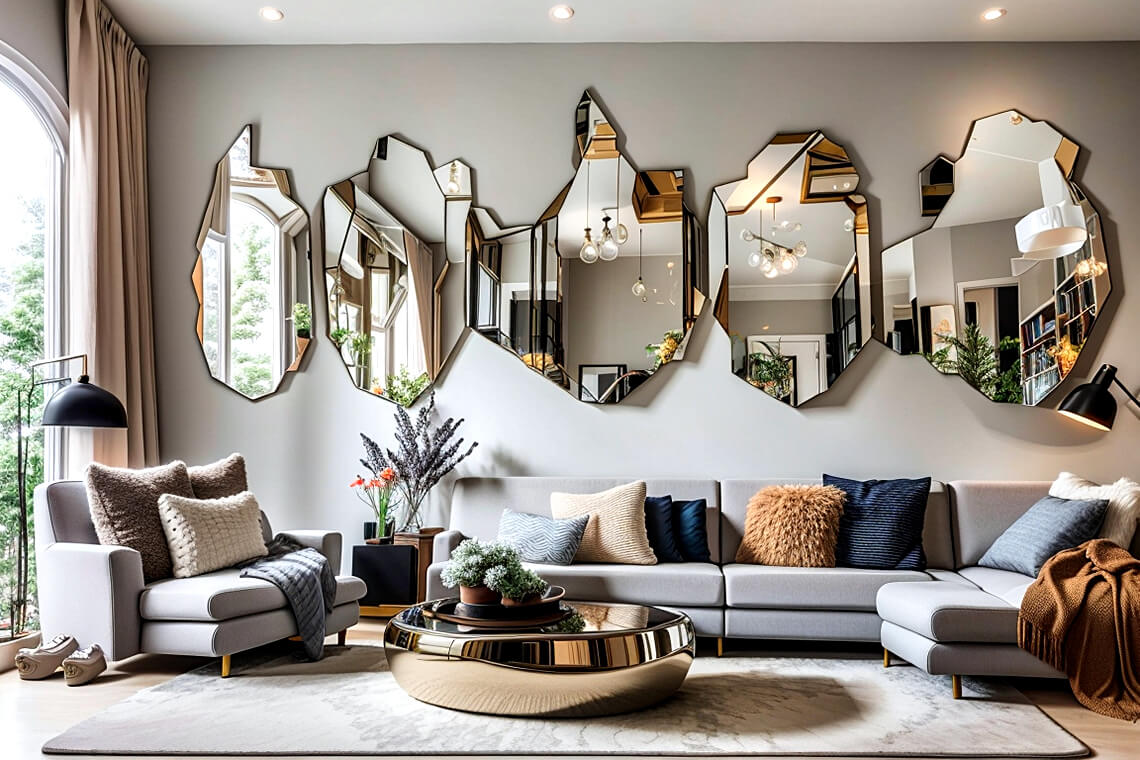 Tip: Pair your mirrored accent wall with complementary furniture and decor in bold colors to create a stunning contrast.
Mirror Art Gallery
Turn your living room into an art gallery by using mirror wall stickers as frames for your artwork. This unique approach showcases your favorite pieces and adds a touch of sophistication to your space. You can arrange a variety of mirror frames in different shapes and sizes to create an eclectic gallery wall. This concept encourages creativity and lets you update your living room decor whenever inspiration strikes.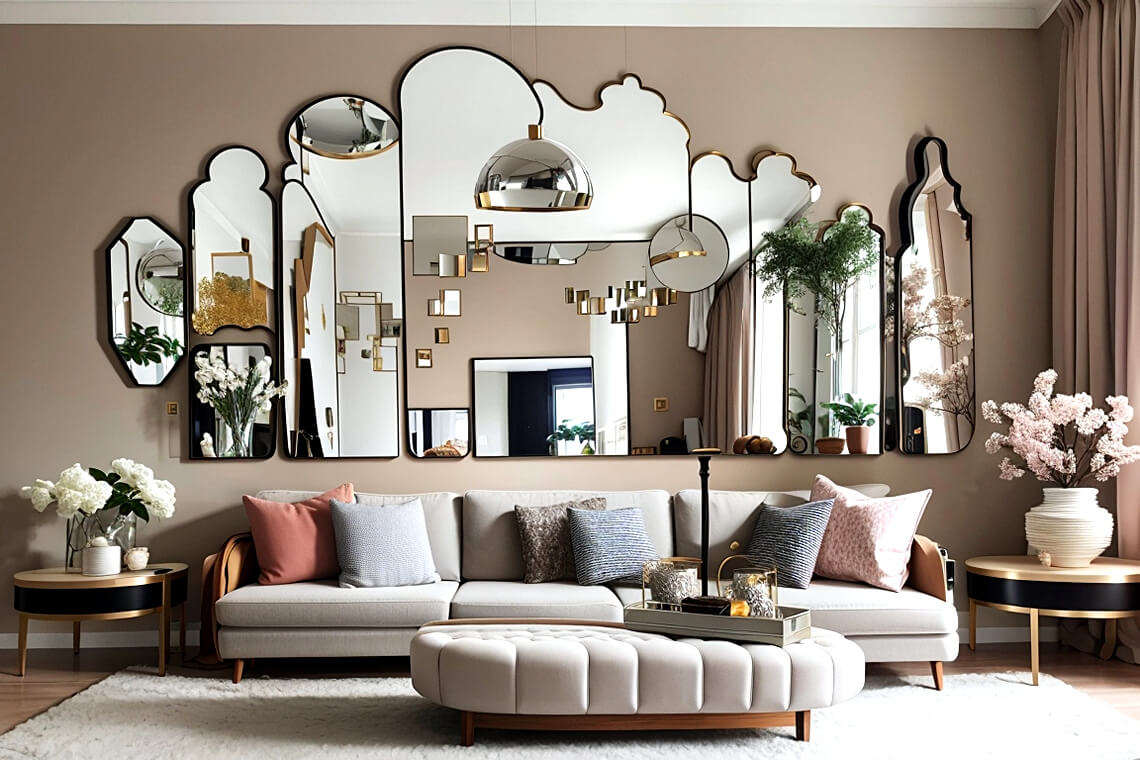 Tip: Combine mirror frames with traditional picture frames to add an extra layer of visual interest.
Mirrored Furniture Accents
Incorporating mirrored furniture pieces can significantly impact your living room's decor. Add mirrored side tables, coffee tables, or cabinets to your space. These reflective surfaces serve a functional purpose and create a sense of luxury and glamour. The mirrored furniture pairs well with contemporary and vintage decor styles, making it a versatile choice for any living room.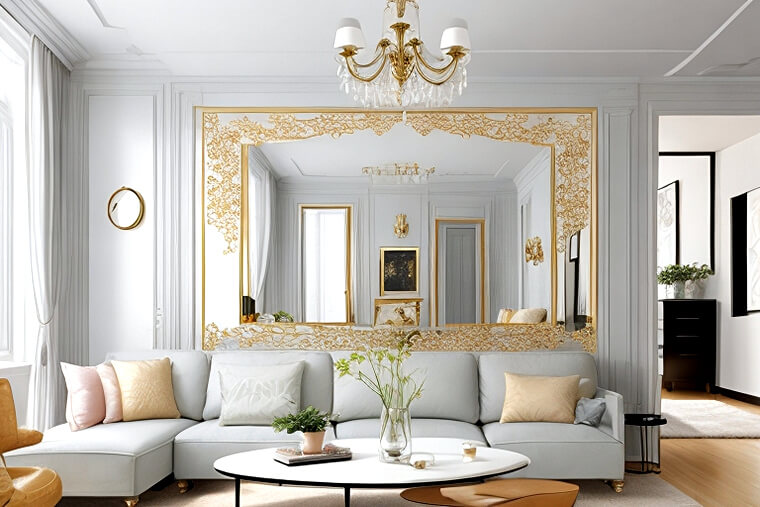 Tip: Use mirrored furniture sparingly to avoid overwhelming your space.
Mirror Mosaic Wall
For a dazzling and artistic touch, create a mirror mosaic wall using mirror wall stickers of various shapes and sizes. This DIY project allows you to customize your living room decor. Arrange the mirrors in a mosaic pattern on your living room walls to add a touch of whimsy and personality.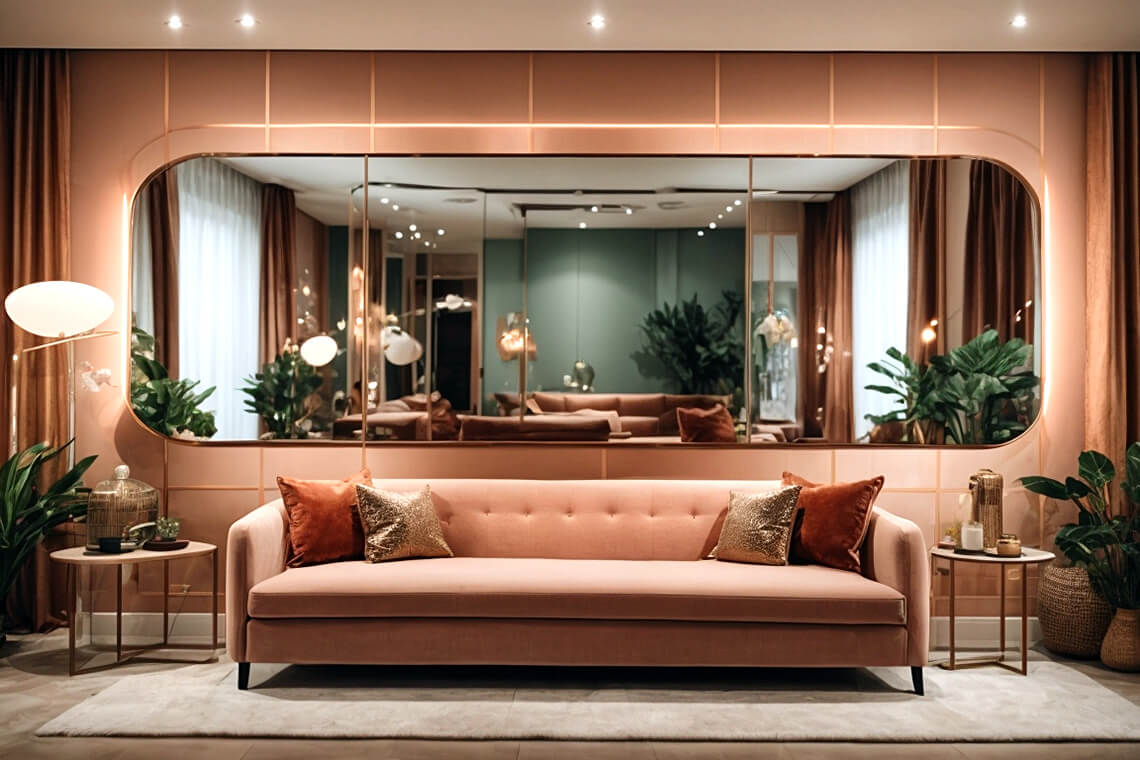 Tip: Combine mirror stickers with colored wall decals for a playful and vibrant mosaic.
Mirrored Shelves and Display Cases
Enhance your living room's functionality and aesthetic appeal by incorporating mirrored shelves or display cases. These additions provide storage space for your decorative items and showcase them beautifully. Mirrored shelving units reflect the objects placed on them, creating an illusion of a larger, more stylish living room.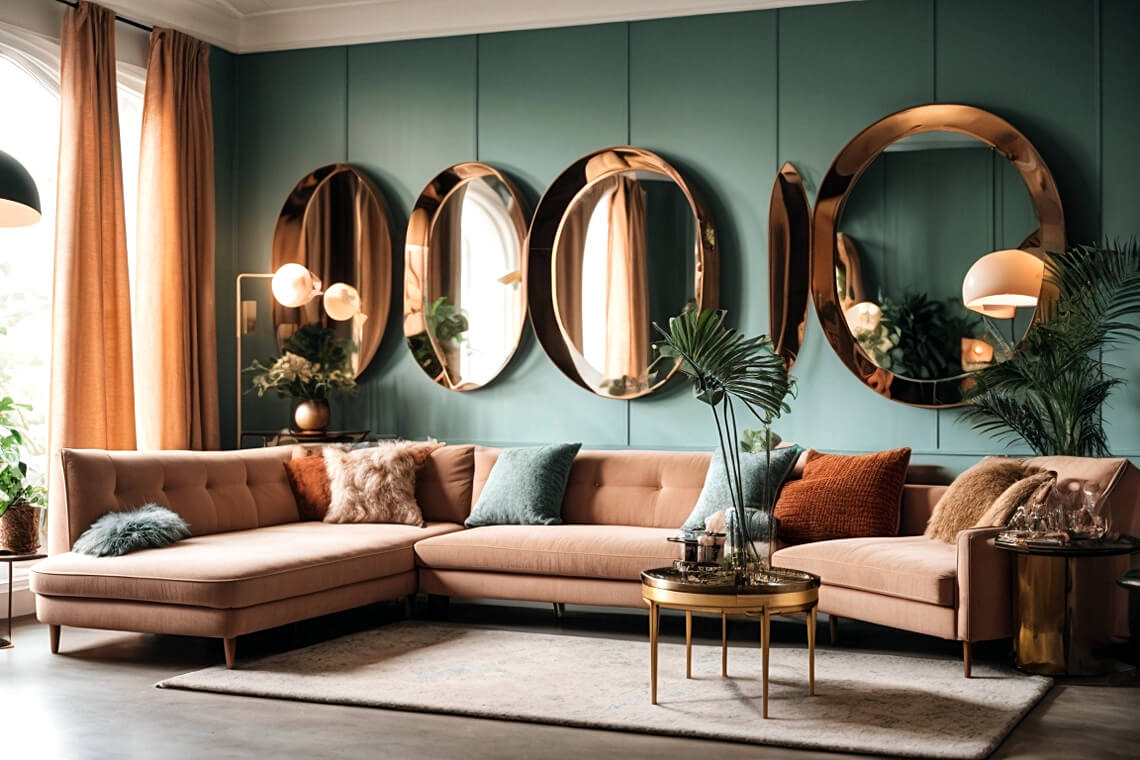 Tip: Arrange your collectibles and decorative pieces strategically on the shelves to create a harmonious display.
Mirror wall decoration ideas for your living room offer endless possibilities to elevate your home's style and functionality. Whether you create a mirrored accent wall, a gallery of mirror-framed artwork, or incorporate mirrored furniture, mirrors can add a touch of elegance and sophistication to your space. Experiment with these ideas to discover the perfect mirror wall decor that suits your unique style and personality.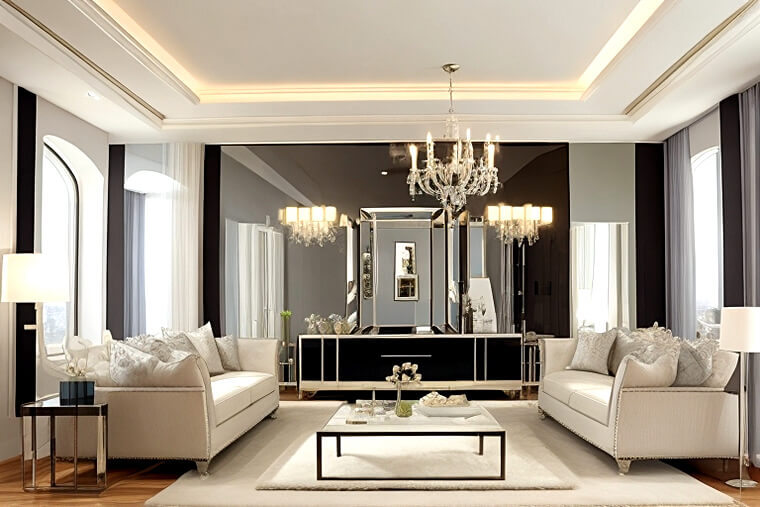 Incorporating mirrors into your living room decor reflects your taste, maximizes light, and creates an inviting atmosphere. So, why wait? Start exploring these mirror wall decoration ideas today and watch as your living room transforms into a stylish and captivating space in which you'll love spending time.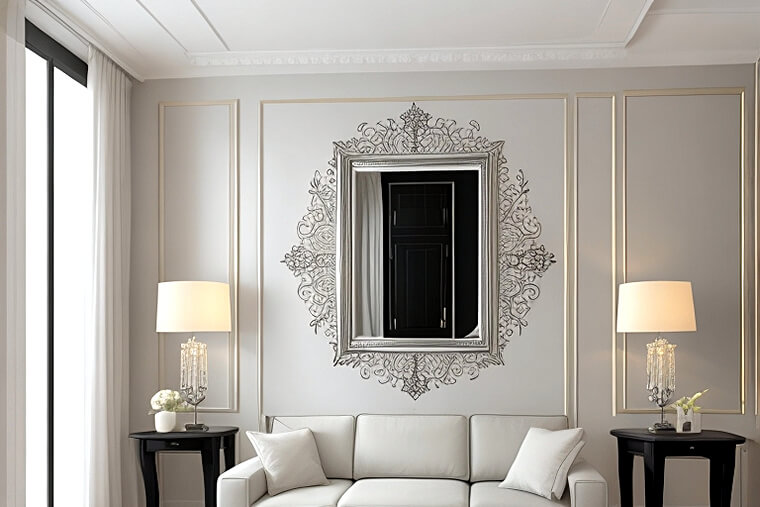 Remember, the key to successful mirror wall decoration is to balance functionality and aesthetics while staying true to your style. With suitable mirror wall stickers and a dash of creativity, you can achieve a living room that's both visually stunning and highly functional.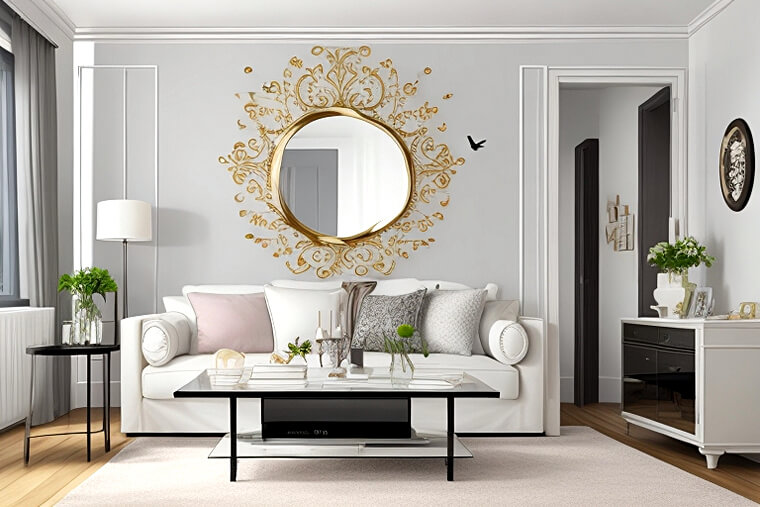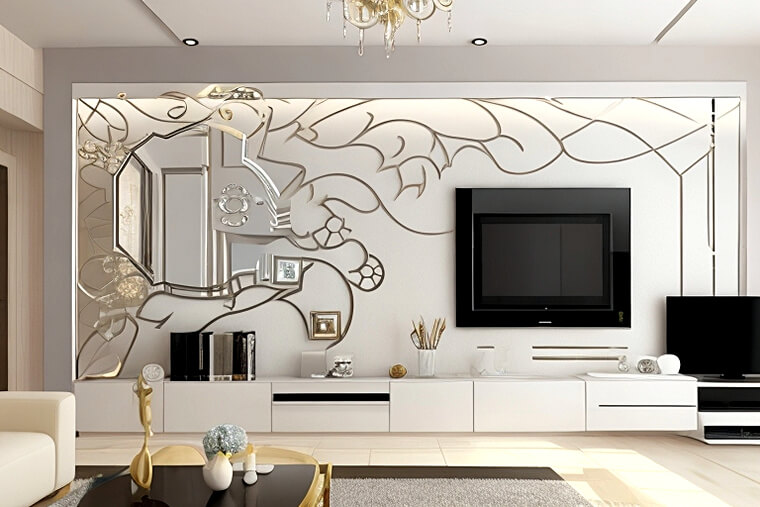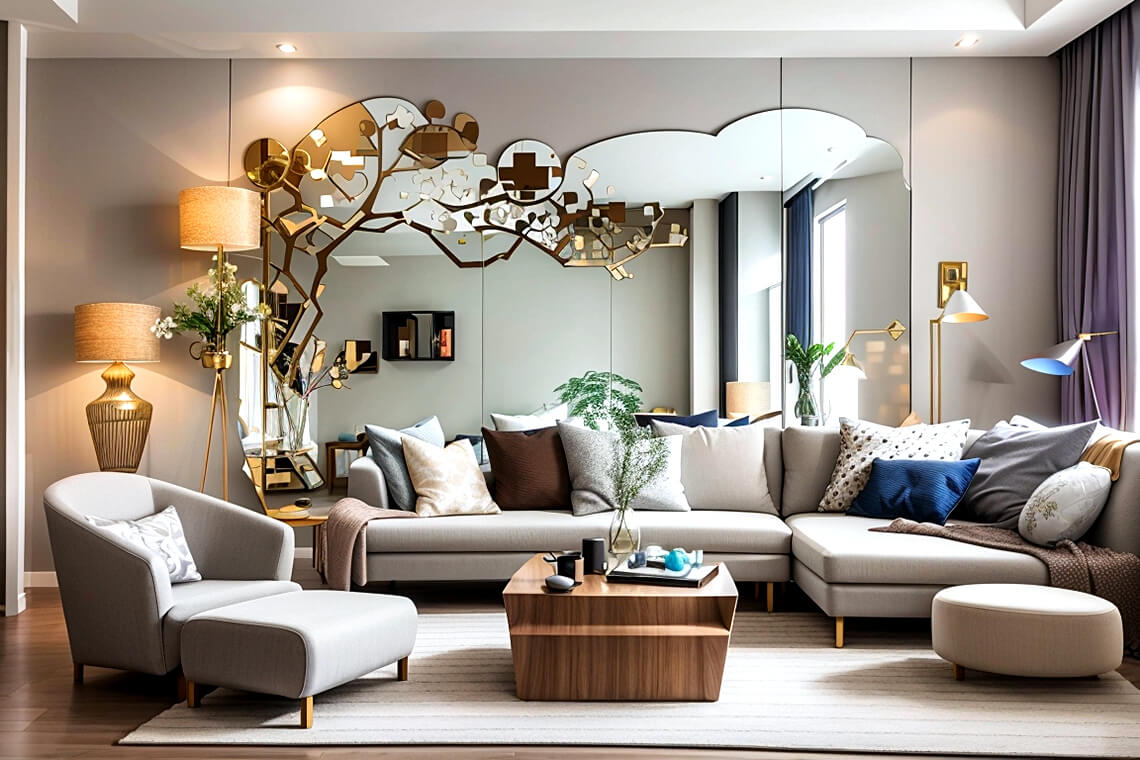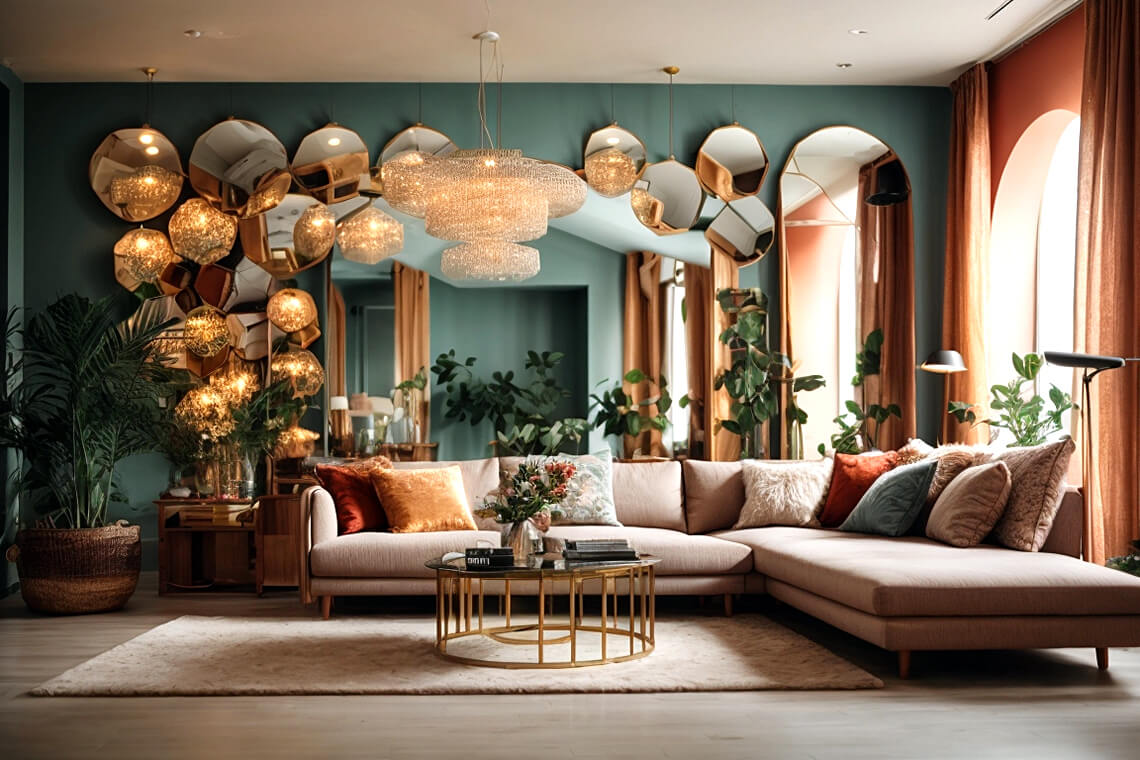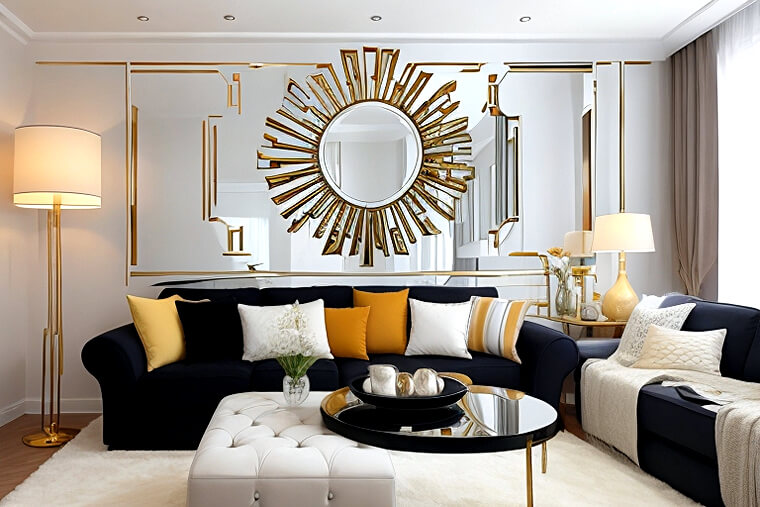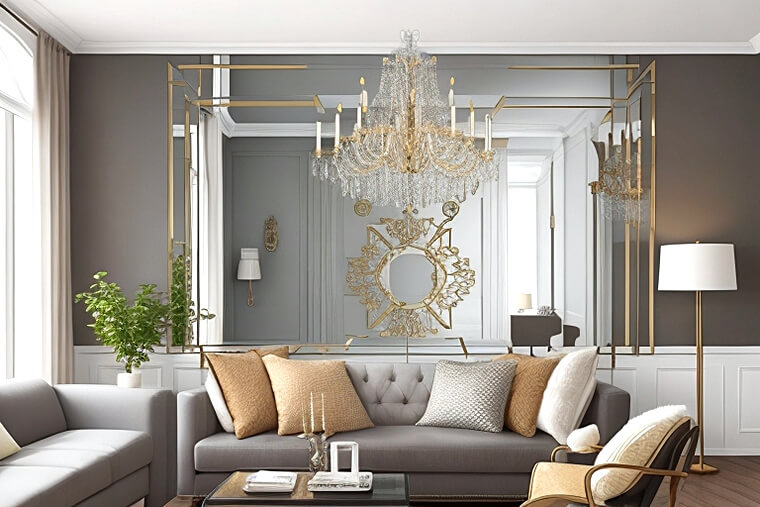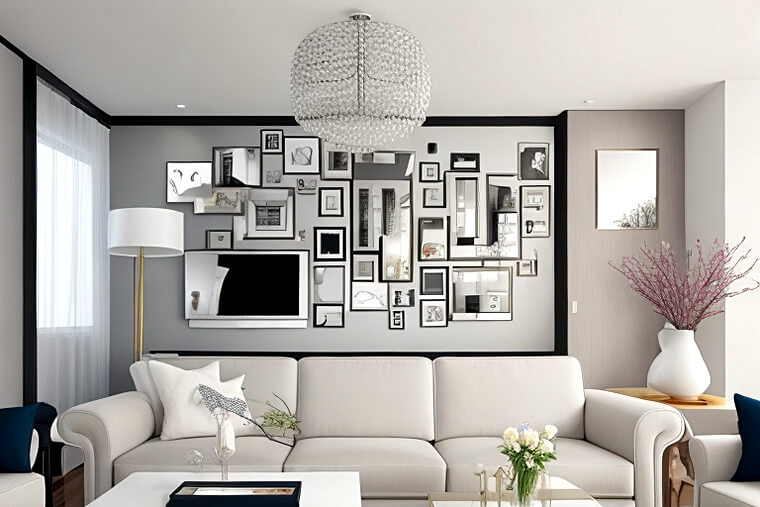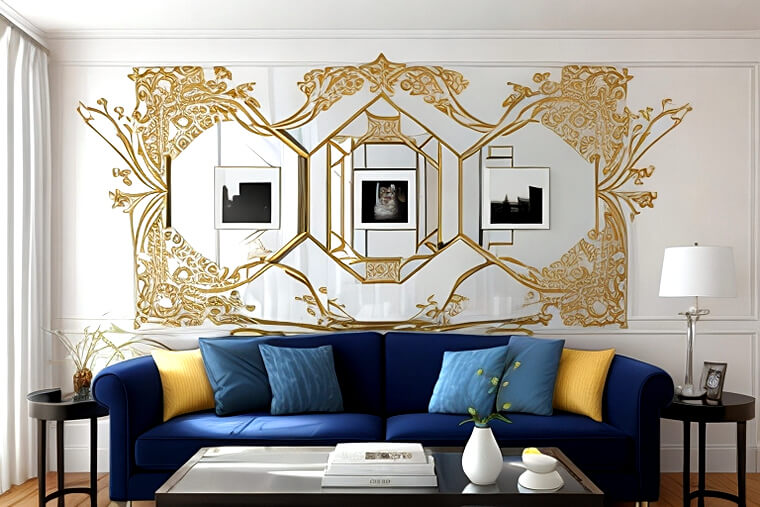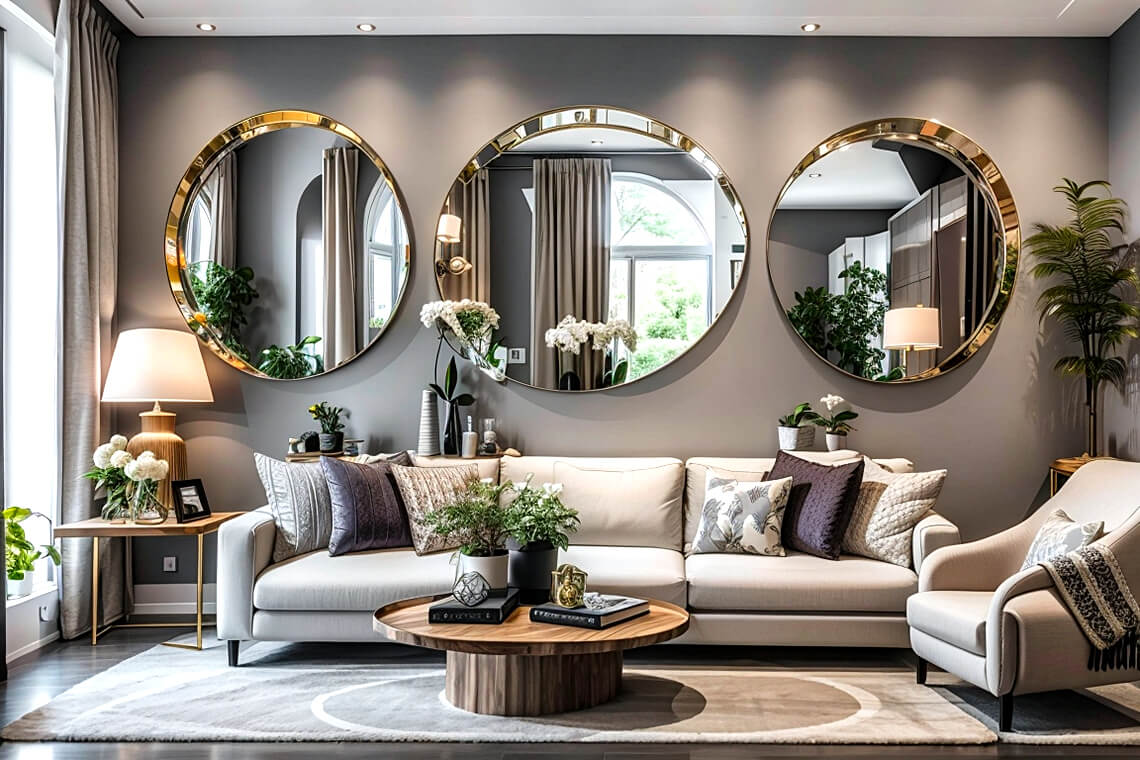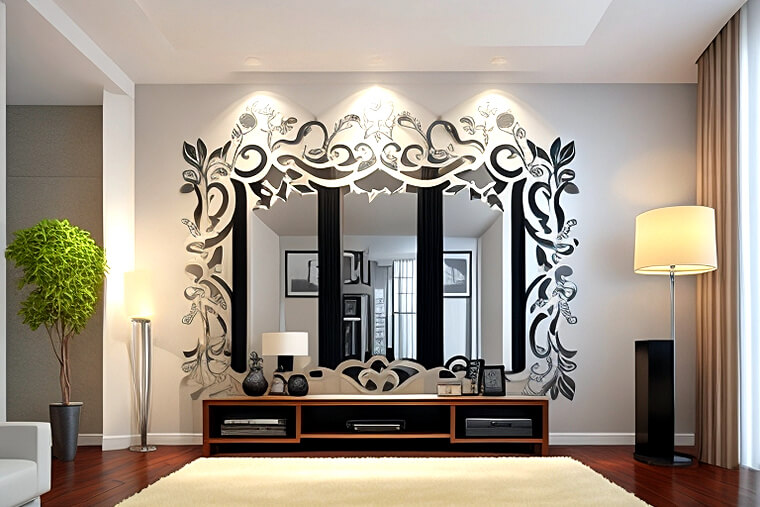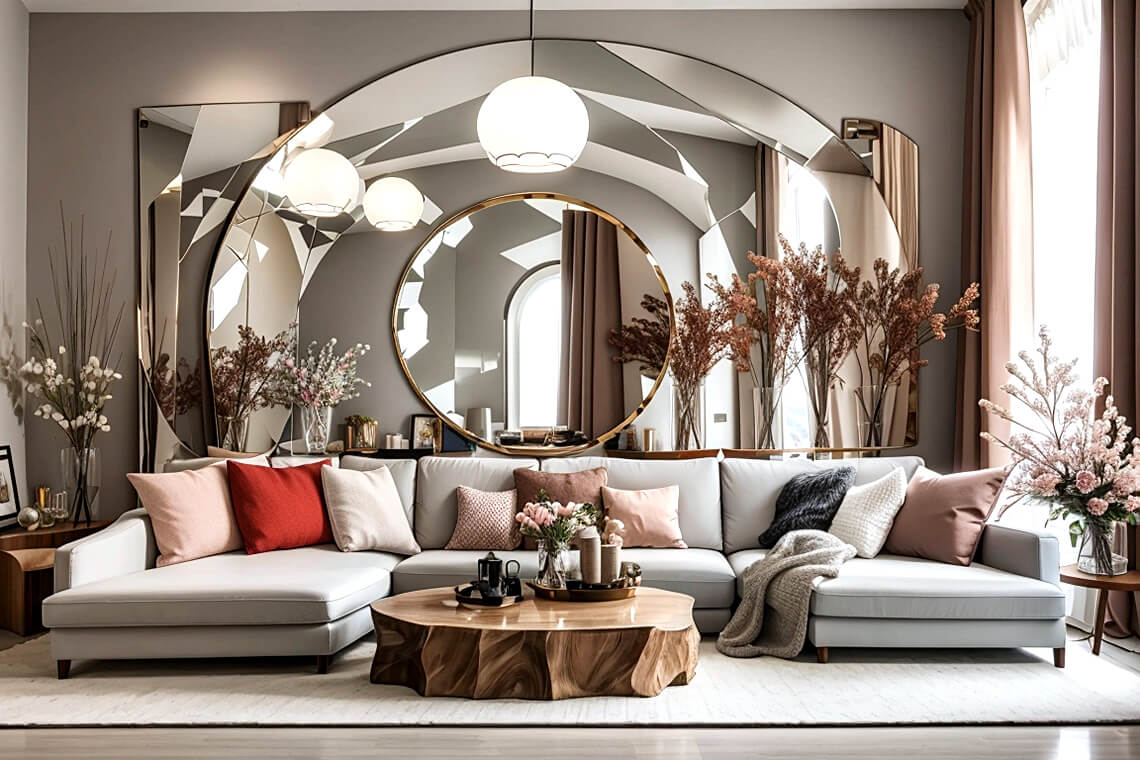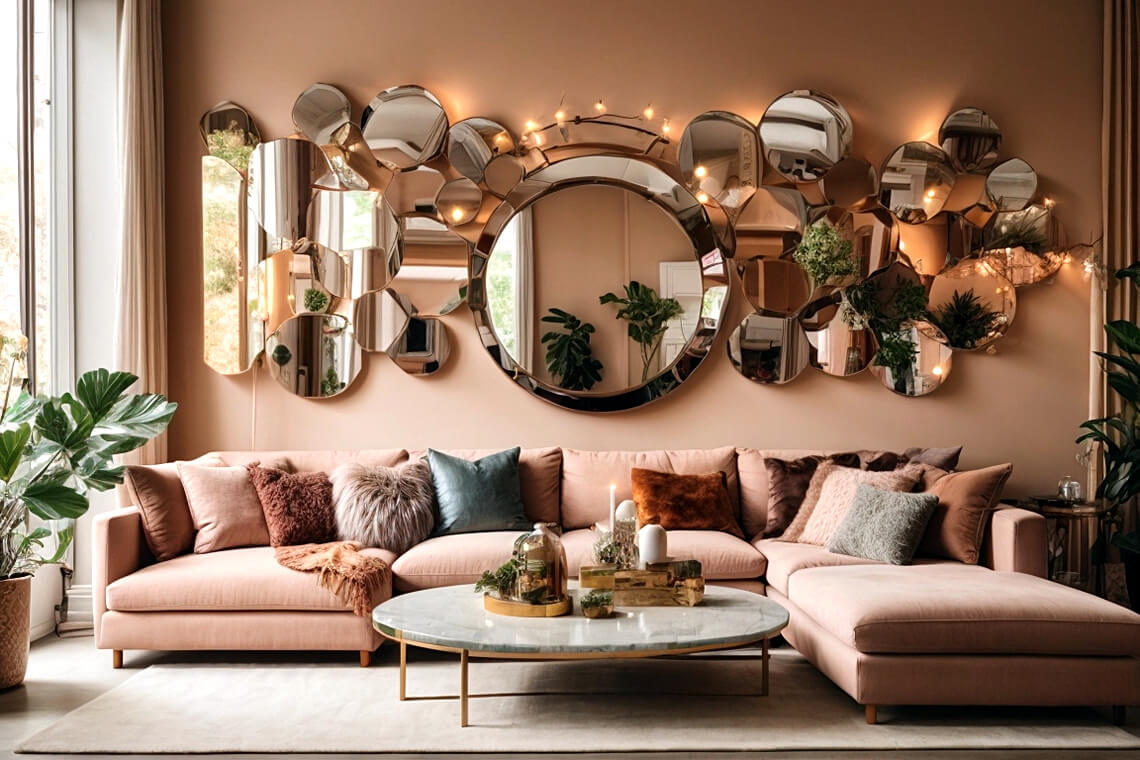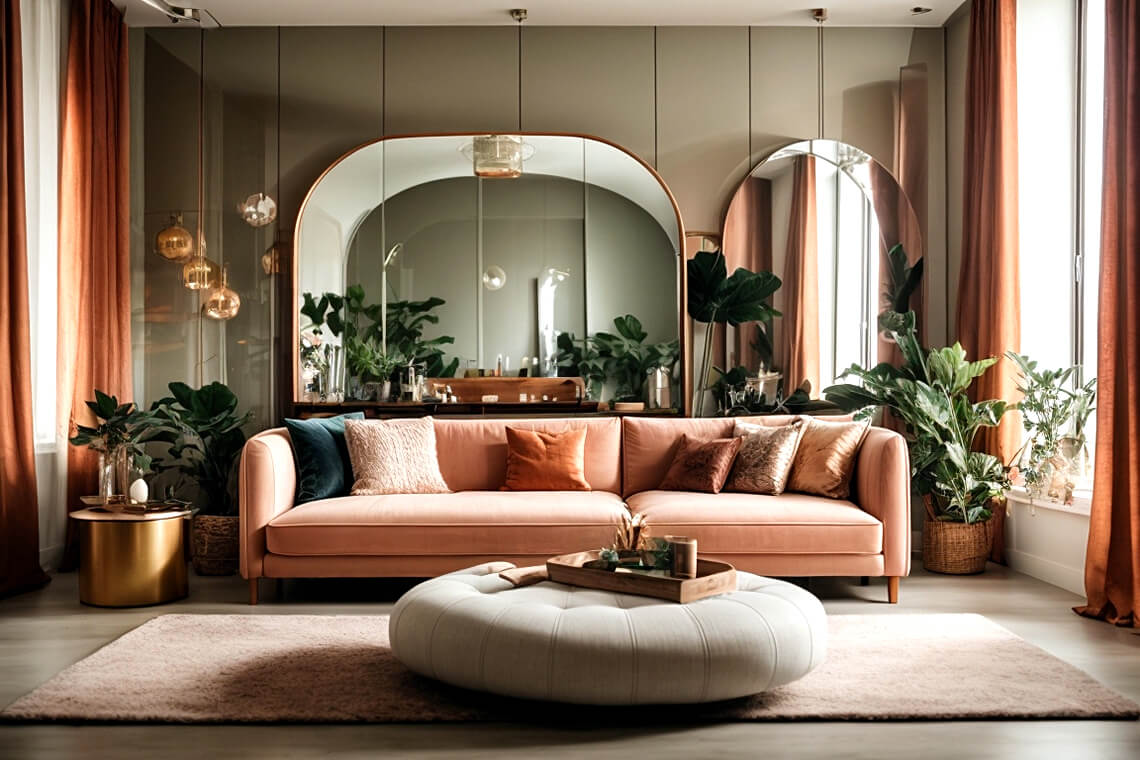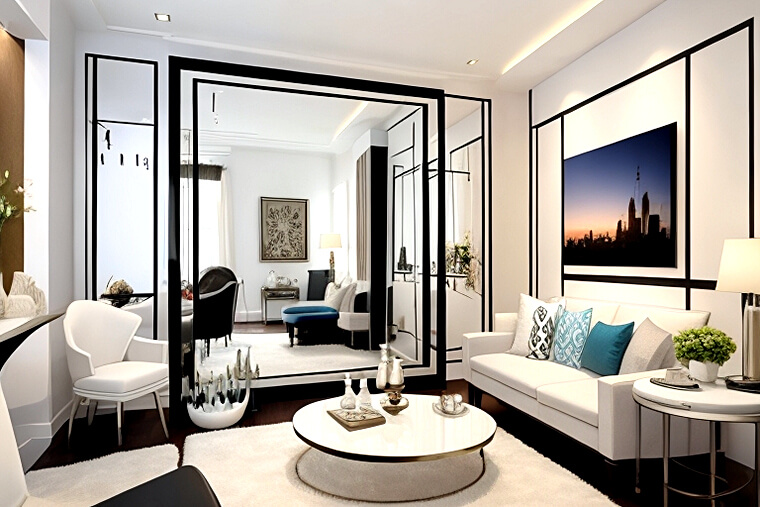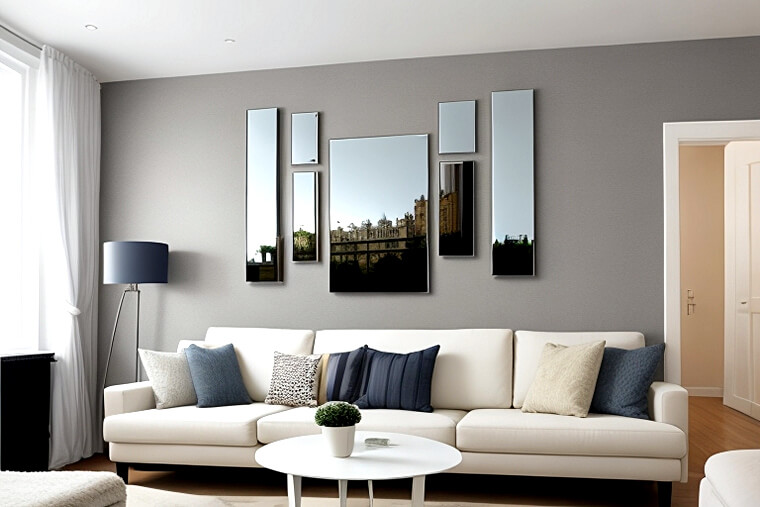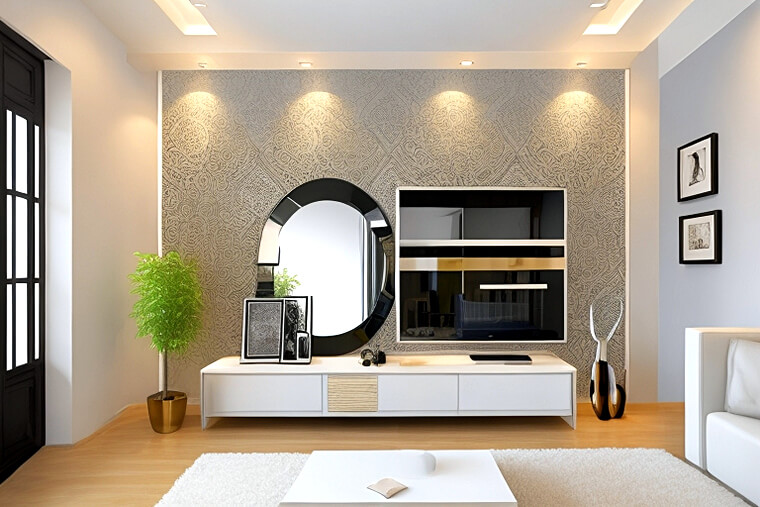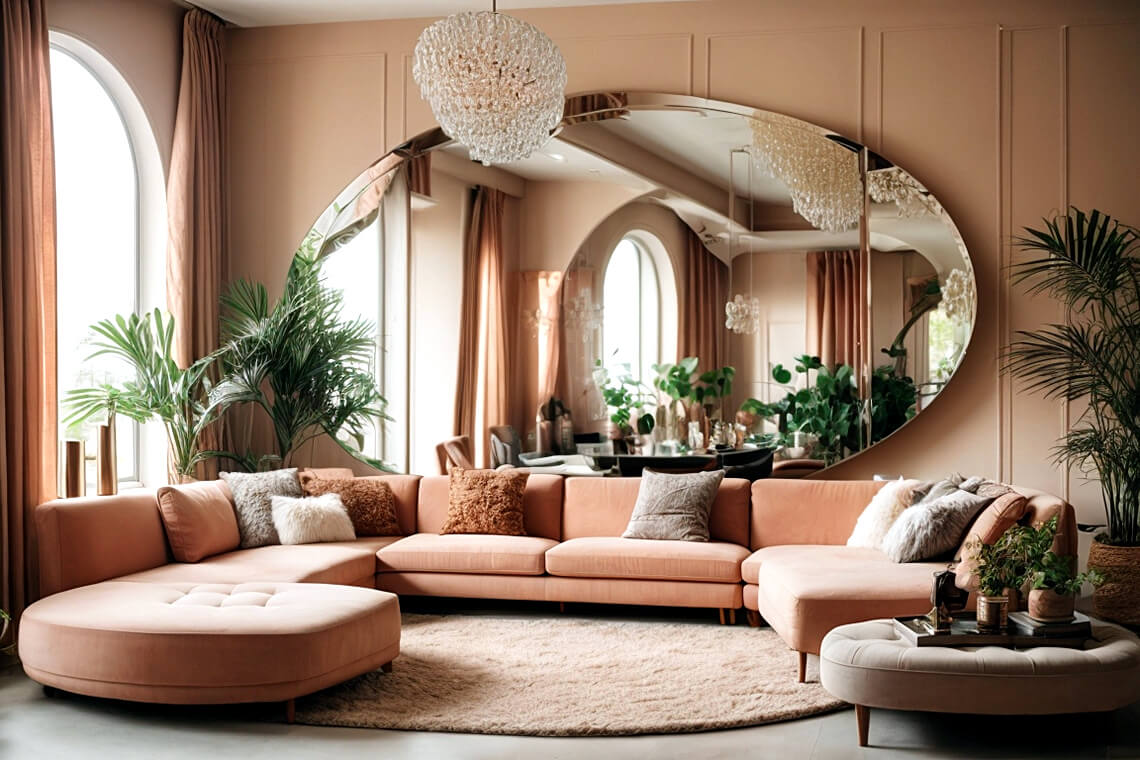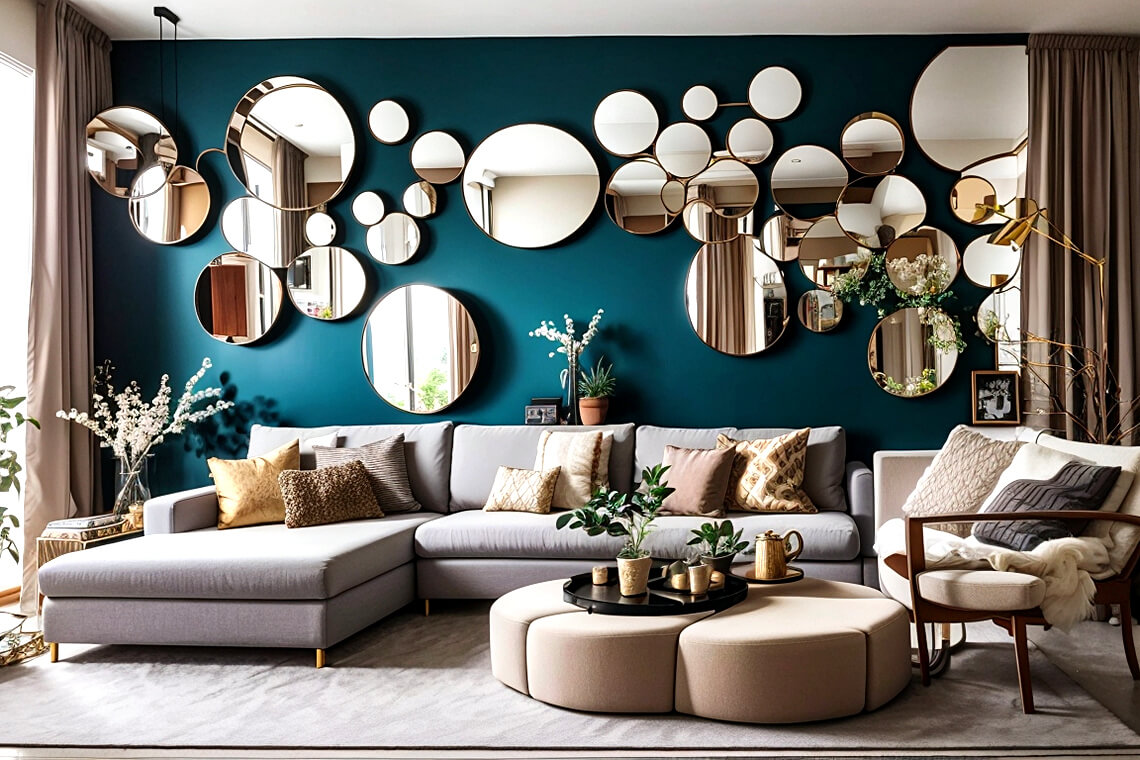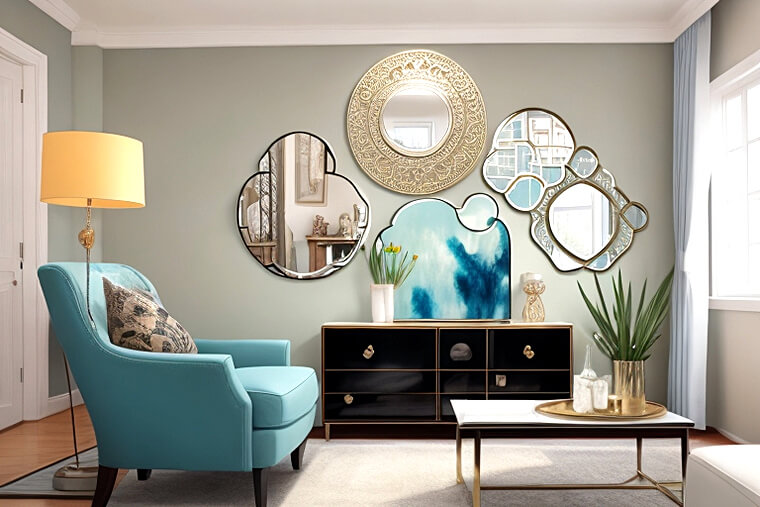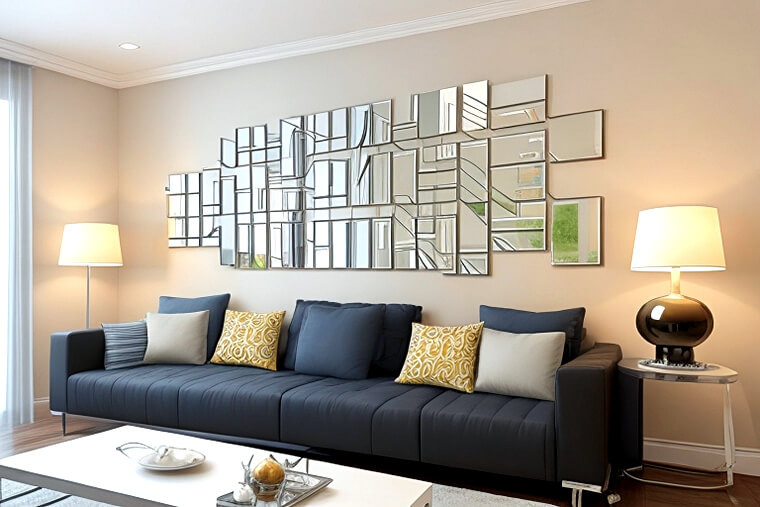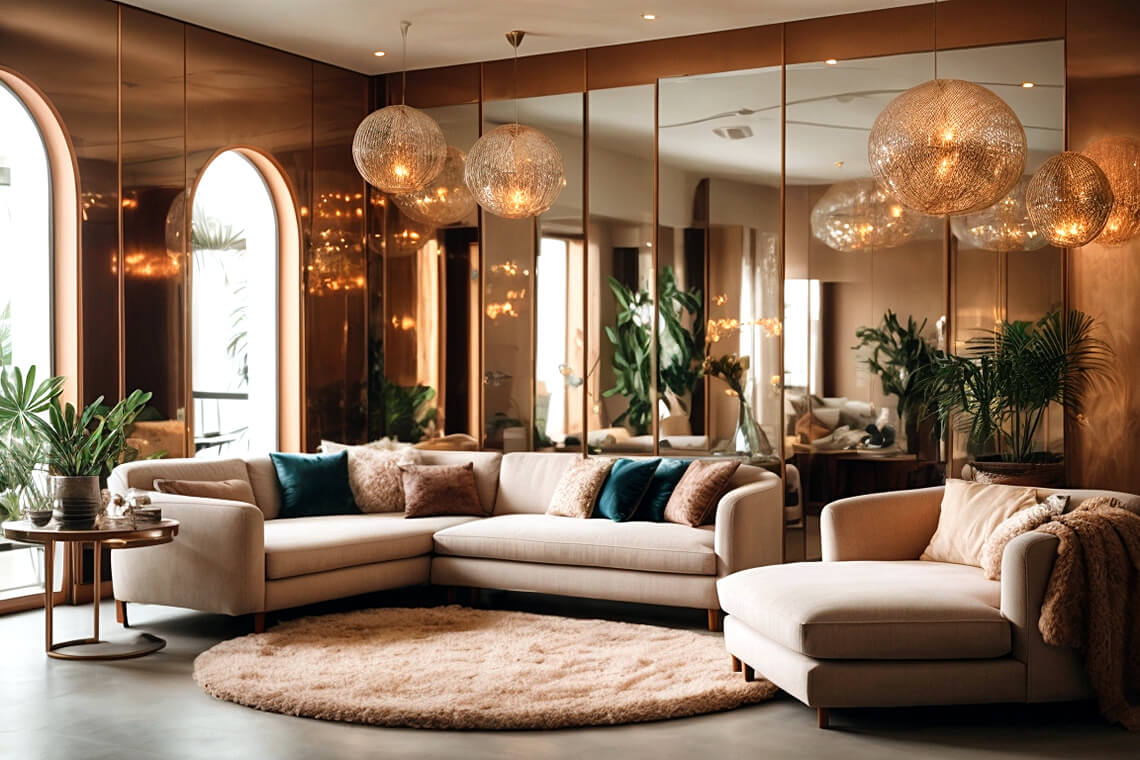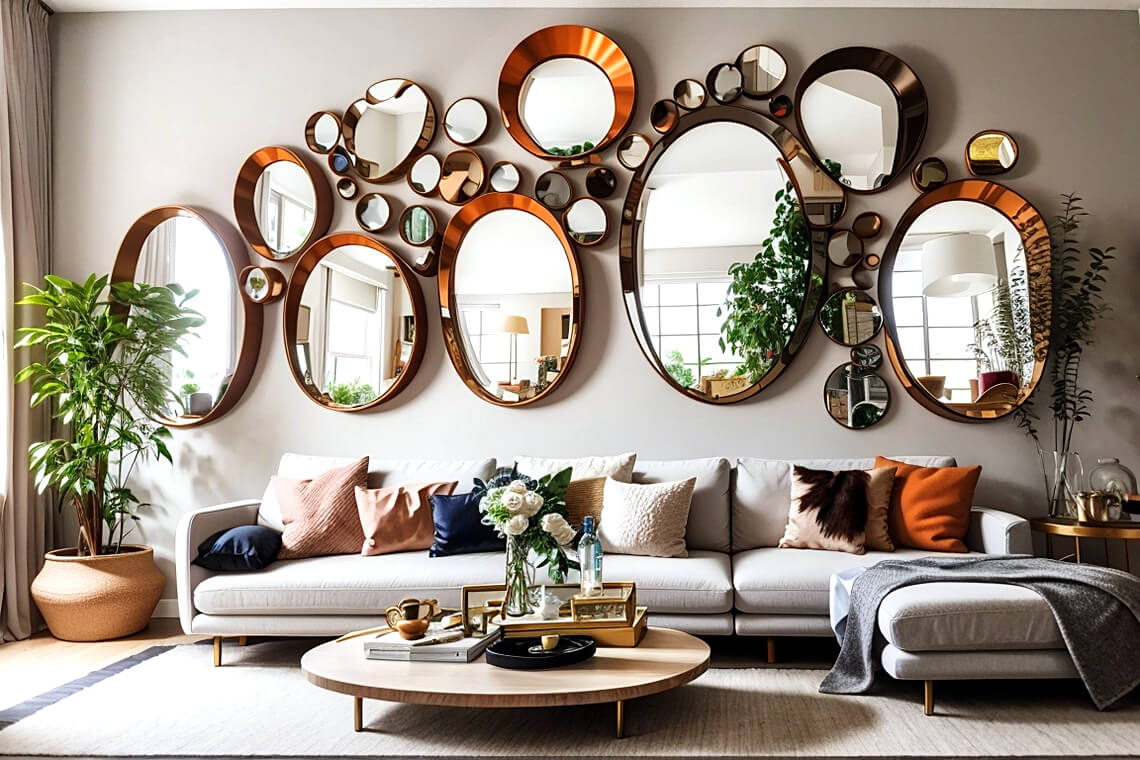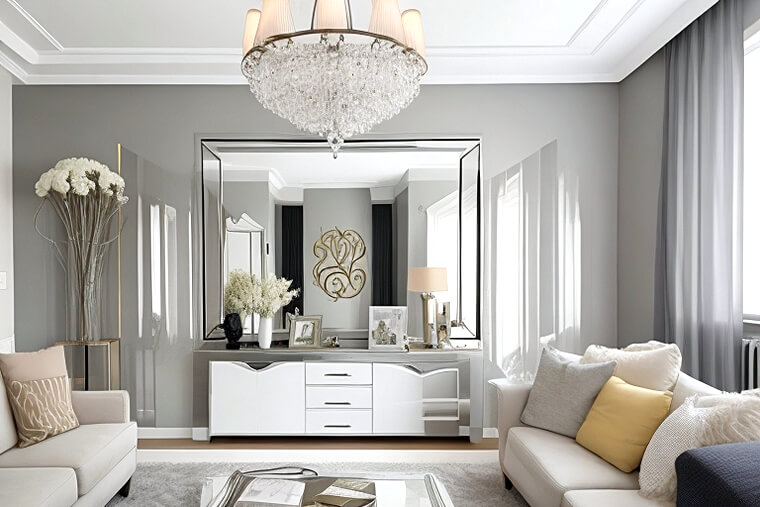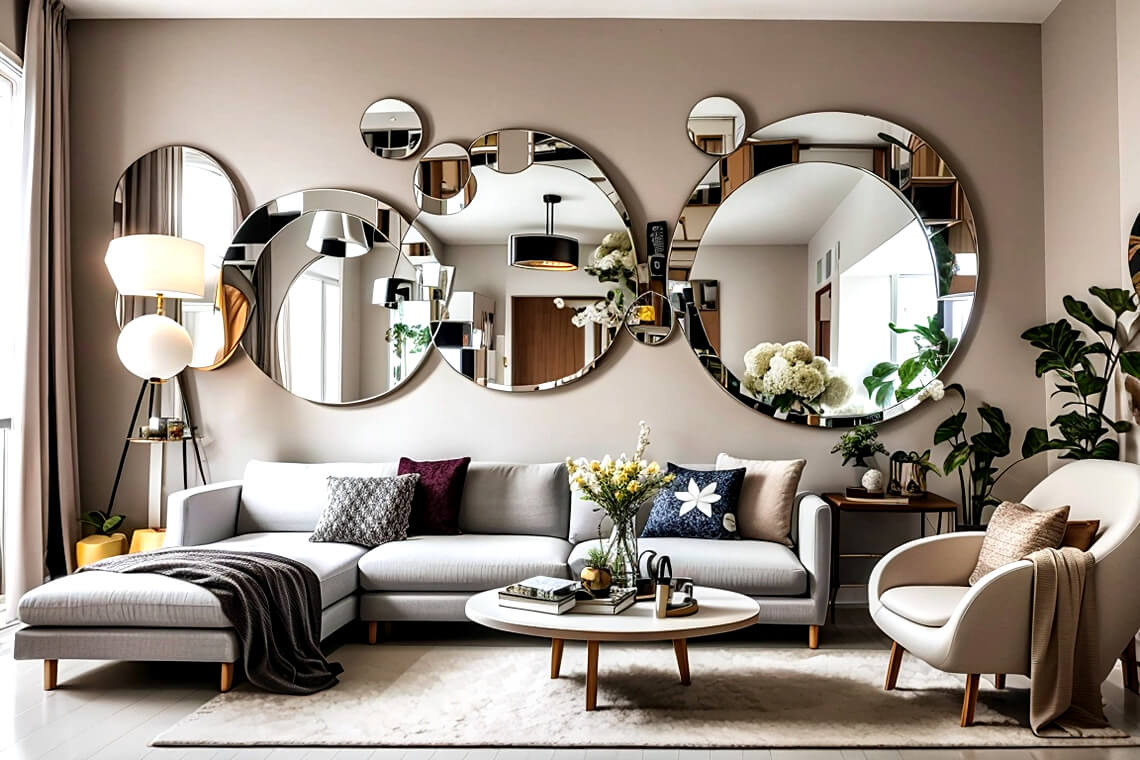 So, what are you waiting for? Let your living room shine with the magic of mirror wall decoration!
Similar Posts: